News | Announcement
FOCUS ON…Flu Season, COVID-19, and What You Need to Know with Jeanne Carey MD, Chief Medical Officer, Ryan Health
October 6, 2020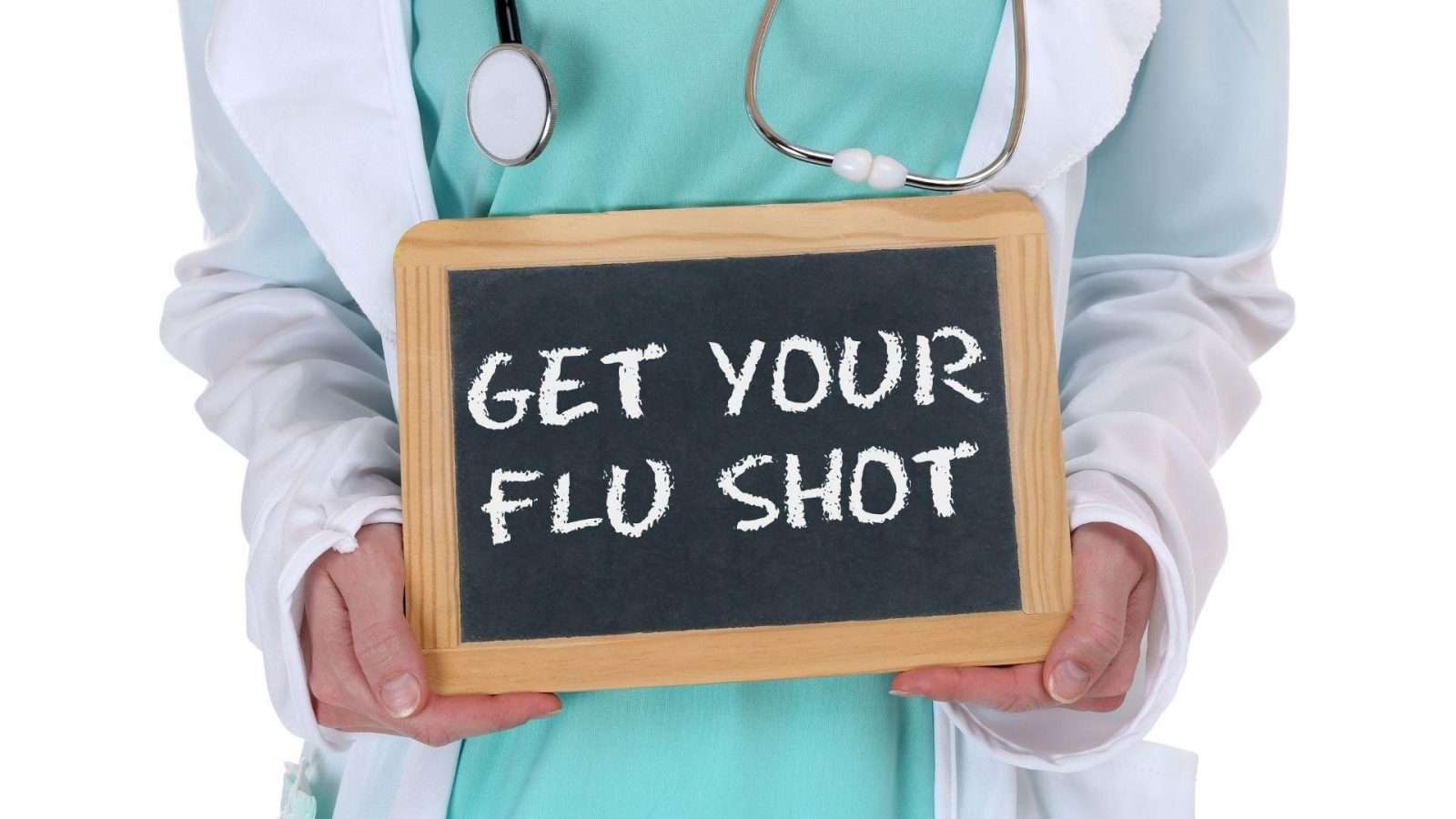 We always recommend that you get your flu shot, but this upcoming flu season raises lots of questions for many due to the ongoing COVID-19 pandemic. Dr. Jeanne Carey, Chief Medical Officer at Ryan Health, answers your questions and lays out what you need to know about getting your flu shot.
Is getting a flu shot more important this season due to COVID-19?
Yes, in the setting of the COVID-19 pandemic, getting a flu shot this season is more important than ever. By getting a flu vaccine, you reduce your risk of getting sick and you reduce the risk of getting those around you sick. This helps to prevent visits to -- and overcrowding of -- health care centers. Additionally, since flu symptoms are very similar to COVID-19 symptoms when people present to health care centers with the flu, they will often need to be treated with isolation precautions. This means that health care providers will need to put on personal protective equipment (PPE) to examine patients with the flu, which strains potentially scarce health care resources.
How will the flu vaccine interact with COVID-19?
The flu vaccine will not protect people from getting infected with COVID-19. However, getting the flu vaccine provides many other benefits. Flu vaccines have been shown to reduce the risk of getting the flu, getting hospitalized with the flu, and dying from the flu.
It's also worth noting that when you're recovering from the flu, your body is in a weakened state. This means you are more susceptible to any respiratory illness, not just COVID-19. So, there are indirect benefits to getting a flu shot.
How will I know if the symptoms I have are flu or COVID-19?
The symptoms of flu and COVID-19 are very similar. If you become ill with fevers, body aches, sore throat, cough, and fatigue, you could have the flu or COVID-19. A couple of symptoms that would be suggestive of COVID-19 infection would be a loss of sense of taste or smell; these symptoms are not typical of flu. Nasopharyngeal swab tests can be done to diagnose whether a person's illness is due to COVID-19 or due to the flu.
If you feel ill, you should call Ryan Health at 212-749-1820 instead of coming in. The nurse or provider will advise you on what you should do based on the information you provide. The best guidance if you're not feeling well is to isolate at home, drink plenty of fluids, and rest away from everyone else because you are still infectious whether you have the flu or COVID-19. However, if you have trouble breathing or persistent pain or pressure in the chest, call 911 and go to the nearest Emergency Room.
When should I get a flu shot?
NOW. In the United States, flu season occurs in the fall and winter, and flu activity usually peaks between December and February. Since it takes about two weeks after vaccination for antibodies to develop in the body and provide protection against the flu, it is best to get the vaccine in the fall. October is a great time to get vaccinated and vaccination will continue throughout the winter and even into the spring.
Who should get a flu shot this year? Is that a different group of people than in other (non-COVID-19) years? Is there a danger for seniors?
Everyone six months of age and older should get a flu vaccine. That recommendation is not different this year. Getting the flu vaccine is especially important for seniors. There is no danger in seniors receiving the flu vaccine; however, not receiving the flu vaccine can be very dangerous for seniors. People 65 years old and older are at a much higher risk of developing severe illness if they become infected with the flu. Approximately 90% of flu-related deaths and most flu-related hospitalizations occur in seniors. Receiving the flu vaccine can be truly lifesaving for seniors.
How will the social distancing we've been doing for COVID-19 impact flu season?
Like COVID-19, the flu is a contagious respiratory virus. Since wearing masks, washing hands frequently, and maintaining social distancing reduce the spread of flu, our flu season may be less severe than it has been in previous years. However, people are getting tired of following these measures and maybe getting less rigorous about masks and social distancing. Additionally, as colder weather sets in, more activities will take place indoors, where flu transmission is more likely. So, as more COVID-19 restrictions are lifted, and people start to spend more time together indoors, the flu season may not be better than in recent years.
Is there a different process for getting a flu shot from Ryan Health this year? Do I need an appointment?
Yes, we have a different process this year. To ensure the safety of our patients by maintaining social distancing, we are asking patients to schedule nursing visits to get their flu shots. By having patients come in at scheduled times for nursing visits, we can manage the number of patients in our centers at any given time. Nursing visits are a quick and convenient way for patients to get flu shots. Additionally, patients who are in our centers for a regularly scheduled provider visit can receive the flu shot on the same day as their provider visit.
Which centers offer flu shots? What about school-based sites?
All of our centers, including our school-based health centers, offer flu shots.
To schedule your appointment for a flu shot for yourself and your family, call us at 212-749-1820 or use our MyCare Portal.