COVID-19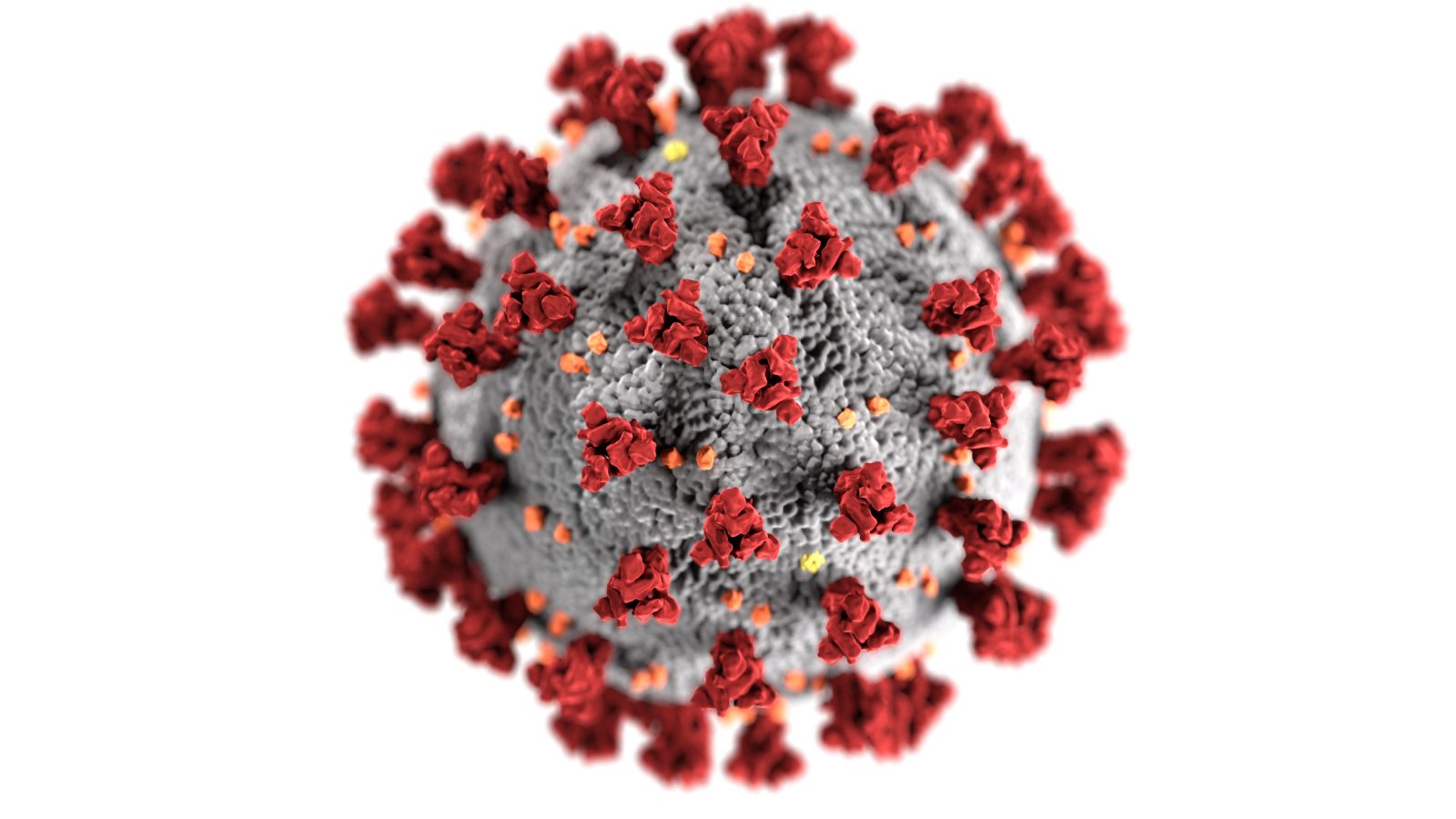 The news about coronavirus, or COVID-19, and its impact on New York City changes quickly. Check here for the latest information on COVID-19, vaccines, boosters, and measures we are taking to keep you safe and healthy.
Symptoms
The common signs and symptoms of COVID-19 are:
Fever
Cough
Shortness of breath
Sore throat
Fatigue
Muscle aches
Diarrhea
Measures to Keep You Safe at Our Centers
Ryan Health has taken added steps to protect our patients and staff as we return to full operations. Every precaution is being taken to keep you, our visitors, and staff safe through the adoption of comprehensive safety protocols and policies.

Masking Requirement
As a healthcare facility, and to ensure a safe environment for our patients, visitors, and staff, masks are still required when entering all Ryan Health locations, even if you have been vaccinated against COVID-19.
Omicron Variant
With the rising number of COVID-19 cases with the omicron variant, patients who have tested positive or have symptoms of COVID-19, should schedule a telehealth appointment and not come to one of our centers. By having a telehealth appointment, you reduce the possibility of transmitting COVID-19 to others. To schedule your appointment, call 212-749-1820.
Here is what to expect when you visit one of our centers:
Pre-screening for COVID-19: All patients are screened for COVID-19 symptoms when they schedule an appointment and are reminded of their appointment.
Universal Screening: Welcome stations at the entrance of each center are checking patients, visitors, and staff for a fever, and screening for COVID-19 symptoms.
Facemasks: Consistent with CDC recommendations, all patients, visitors, and staff entering the center must wear a facemask or face covering. A facemask is provided to anyone without one. If a patient chooses not to wear a mask, the individual may be refused to be seen.
Hand Hygiene: Patients and visitors are asked to use hand sanitizer upon entering a center. Hand sanitizers also are available throughout the center. Staff is also expected to use a hand sanitizer or wash their hands upon reporting to work.
Visitor Limitations: One adult is allowed to accompany a patient for a visit, if medically necessary. One parent can accompany a pediatric patient. No other visitors are allowed.
Protective Screens: Plexiglas protective screens have been installed at registration and check-in to protect patients and staff.
Cleaning and Disinfecting: At each center, more frequent cleaning and disinfecting of high touch areas have been scheduled, including tables, doorknobs, counter-tops, patient kiosk touch screens, and elevator buttons. All medical equipment is sanitized between every patient.
Social Distancing: Seating in the waiting areas has been arranged to encourage social distancing of six feet between patients; please observe posted signs.
Dental Care: Services are resuming at Ryan Health, after being on hold due to COVID-19. We're ready to welcome you back for checkups and cleanings! We have made some necessary changes to keep you safe. For more information about Dental Care at Ryan Health click here.
Keeping you and our staff safe and healthy are our top priorities. We continuously follow the guidance of the US Centers for Disease Control, New York State Department of Health, and the New York City Department of Health and Mental Hygiene. As we have throughout this health crisis, we will adopt our protocols and policy as the situation requires.
If you would like to make an appointment, use the Ryan Health Online Appointment Scheduler or call 212-749-1820.

If you can, prepare a 30-day supply of prescriptions and essential medications. Use our MyCare Portal or call us at 212-749-1820 if you need refills. Have essential household supplies on hand. And have a support system in place for older family members.

The webpage is for informational purposes only. Any discussion herein of medical conditions or treatment is not intended as a substitute for advice from a physician or qualified healthcare professional.
Caring For Our Patients During The Pandemic
If you believe you have symptoms of COVID-19:

If you have mild to moderate symptoms, stay home. If you would like too schedule a telehealth visit, call 212-749-1820. By staying home, you reduce the possibility of transmission to others. For more information about managing mild COVID-19 symptoms at home, click here.

If your symptoms do not go away or get worse after three to four days, consult with your doctor. If you feel like you're not getting better, call us at 212-749-1820 to schedule a telehealth visit to discuss your symptoms before you go to the hospital. We can advise you whether or not you should come in. If you do need to see a doctor, wear a face mask in public, and travel in a manner that puts you in contact with the fewest number of people.
Stay home for at least seven days after your symptoms started. Make sure that you have been fever-free for three days without the use of fever-reducing drugs, such as Tylenol and ibuprofen. Also, make sure that your cough and sore throat are better before you go back to your routine. If you never had a fever, stay at home for at least three days after your symptoms start improving.
Still not feeling better? If you feel like you're not getting better, call us at 212-749-1820 to schedule a telehealth visit to discuss your symptoms before you go to the hospital. We can advise you whether or not you should come in.
If you go out to see your doctor, wear a face mask, or face covering. If possible, take a private car, sit in the back seat, and roll down the window.

If you have more severe symptoms, such as difficulty breathing, chest pain, or high fever, go to an emergency department. Call 911 if you need help right away.
To see our full e-newsletter article on COVID-19 click here.
For helpful information for managing mild COVID-19 symptoms at home from the Centers for Disease Control and Prevention (CDC) click here.

COVID-19 Vaccine & Booster Shot
The CDC has recommended the Pfizer-BioNTech COVID-19 vaccine two-dose series for children 5 through 11 years of age after recommendations from the Advisory Committee on Immunization Practices (ACIP) and the Food and Drug Administration (FDA) for Emergency Use Authorization.

The Pfizer-BioNTech vaccine has undergone clinical trials with about 3,000 children and the FDA has determined that the Pfizer-BioNTech COVID-19 vaccine has met the safety and efficacy standards for authorization in children ages 5 through 15 years.
According to the CDC, getting a COVID-19 vaccine can help protect children ages 5 years and older from getting COVID-19, including the following benefits:
Vaccinating children can help protect family members, including siblings who are not eligible for vaccination and family members who may be at increased risk of getting very sick if they are infected.
Vaccination can also help keep children from getting seriously sick even if they do get COVID-19.
Vaccinating children ages 5 years and older can help keep them in school and help them safely participate in sports, playdates, and other group activities.
We encourage our pediatric patients to receive the COVID-19 vaccine to protect themselves, their families, and the community.
Ryan Health has ample supply of the specially formulated pediatric COVID-19 vaccine and will be offering it at all sites. To schedule a COVID-19 vaccination, use the Ryan Health Online Appointment Scheduler or call 212-749-1820.
Booster Shot Information

At least one vaccine booster shot is now recommended for everyone 5 and older who is fully vaccinated. Some people may prefer the vaccine type that they originally received, and others may prefer to get a different booster. The CDC's recommendations now allow for this type of mix and match dosing for booster shots. Individuals who received a Pfizer-BioNTech or Moderna COVID-19 vaccine are eligible for a booster shot at 5 months or more after their initial series.

A second booster shot is also recommended for:
All people who are 50 and older.
People who are 12 to 49 who are moderately or severely immunocompromised.
People who are 18 to 49 and received a primary and booster dose of the Johnson & Johnson vaccine.
Initial COVID-19 Vaccine
Ryan Health is distributing the Moderna, Pfizer, and Johnson & Johnson vaccines for COVID-19 based on availability. We are encouraging everyone to take the vaccine when it is available for you. As per New York State Guidelines, New Yorkers 5 and older are eligible to get the vaccine.
To schedule your COVID-19 vaccination, use the Ryan Health Online Appointment Scheduler or call 212-749-1820.

Parents interested in having their children vaccinated at one of our school-based health centers can email us at school@ryanhealth.org to schedule an appointment.
Once your appointment is scheduled, New York State requires you to complete the following survey: https://vaccineform.health.ny.gov.

COVID-19 Testing
As we continue to see increased demand for COVID-19 testing, we are making operational adjustments with your safety in mind, as well as that of our Ryan Health staff.

Asymptomatic Testing
Ryan Health will no longer provide asymptomatic testing for any persons for non-clinical reasons. Some examples of non-clinical requests for COVID-19 diagnostic include:
Employment
Travel
Sports/entertainment purposes
To find a testing site near you, enter your address on the NYC COVID-19 Testing Locater or text "COVID TEST" to 855-48.
Diagnostic (Viral) Testing
Ryan Health will only provide COVID-19 diagnostic testing to our patients in the following situations:
Pre-Procedure: As required for established patients who are scheduled for a referred procedure with a provider that requires a pre-procedure COVID-19 diagnostic test.
Clinically Indicated: As clinically indicated by a Ryan Health provider during an on-site scheduled visit.
These changes take effect immediately.
If you are symptomatic, see our recommendations below.