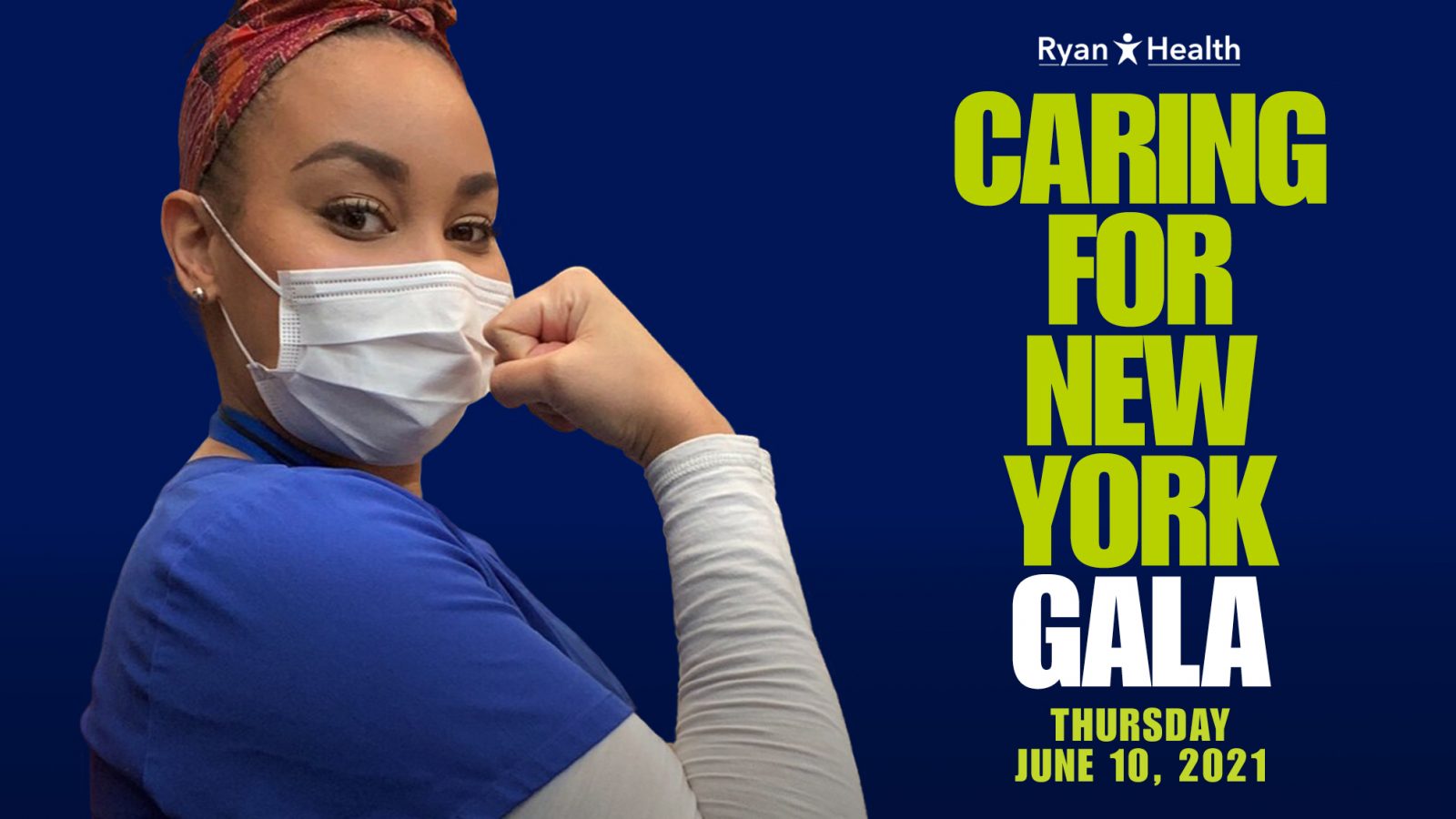 On Thursday, June 10, 2021, at 7:00 pm we will be holding our virtual Caring for New York Gala. We believe it is best to transition to a virtual celebration this year – one that can safely be enjoyed by all our supporters, whether near or far.
This year, our virtual gala is especially critical to allowing us to continue our mission to serve all New Yorkers, regardless of their ability to pay. Our 2021 Gala promises to be a very special evening. Our esteemed honorees include Robert X. Caldwell, Senior Director, Strategic Alliances at Quest Diagnostics, and the Henry Schein Cares Foundation, represented by Steven W. Kess, Founding President, and Jennifer Kim Field, Executive Director. We will also be recognizing our amazing team here at Ryan Health who have been on the frontlines of our response to Covid-19 for the past year and continue to keep our patients healthy and safe.
Funds raised through this special evening will allow us to continue providing medically underserved New Yorkers, who have been disproportionally impacted by COVID-19, with access to vital health care, preventive, and specialty services.
Sponsors