News | Community
It's Time to Kick the Habit — We Can Help!
May 4, 2020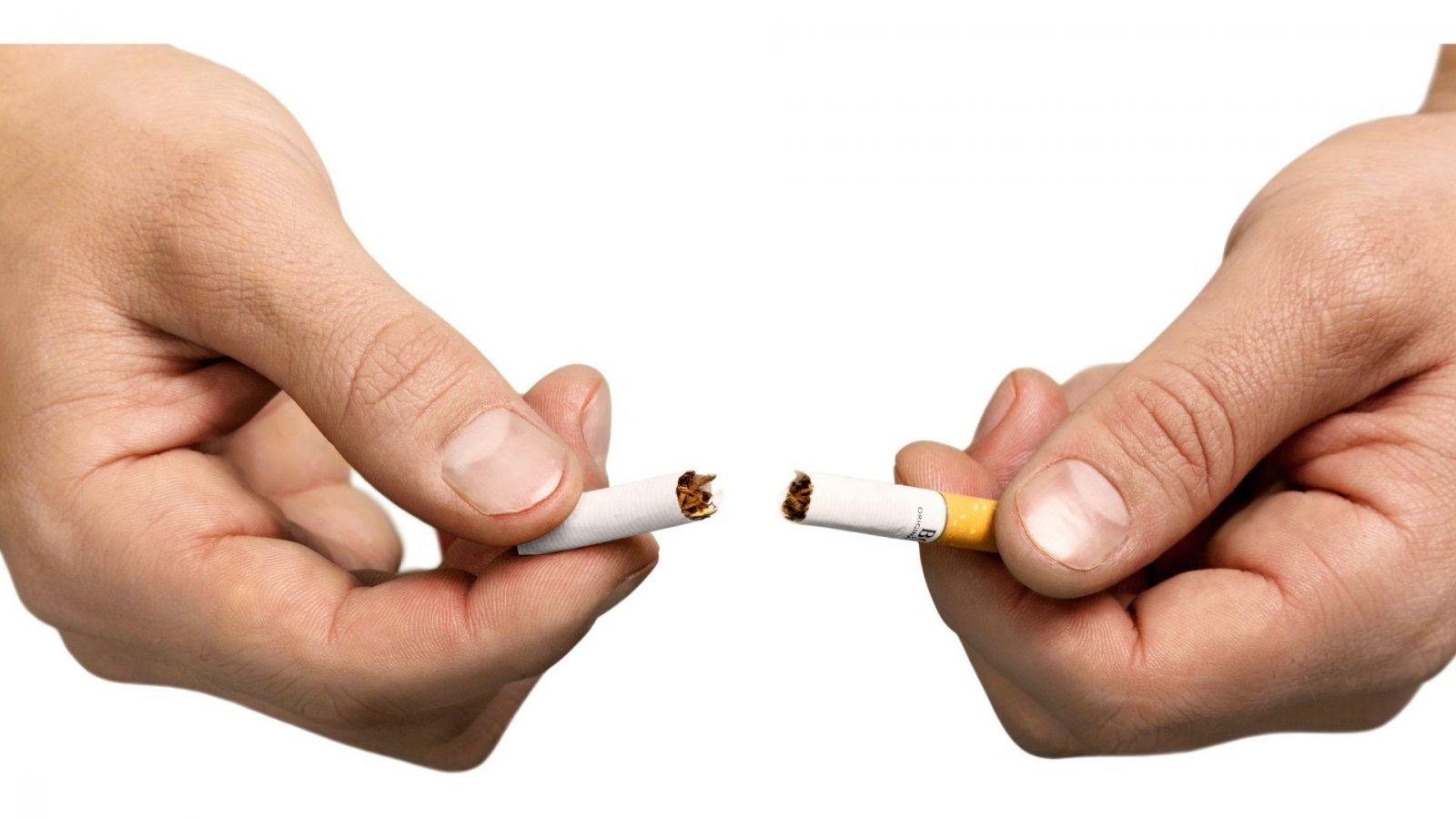 We're not going to scold you about quitting smoking. By now, you (and everyone around you) know it's a habit with serious health consequences. But are you aware that simply having a conversation with your Ryan Health provider can start you on the path to quitting?
Smoking has a harmful effect on the body, as well as those around you. Smoking causes cancer, heart disease, stroke, lung disease, diabetes, and chronic obstructive pulmonary disease (COPD), which includes emphysema and chronic bronchitis. Smoking also increases the risk for tuberculosis, certain eye diseases, and problems of the immune system including rheumatoid arthritis. Smoking is also linked to untreated stress, depression, and anxiety. On all fronts, it is worth it to look into how you can quit!
Ryan Health patients are screened by their primary care provider for tobacco use and anyone who is interested is provided smoking cessation services. The process begins by asking simple but key questions about your smoking.
For example, Ryan Chelsea-Clinton has a smoking cessation pilot program, called Quit Club, led by Judith Rosen, LCSW, CASAC, a Behavioral Health Integration therapist. Rosen is a former three-pack a day smoker who has been "clean" for 24 years.
"The evaluation is to gather information so we can design a program that's right for you," Rosen says. "Everyone supposedly has that uncle who quit cold turkey one day, but those people really are rare. The most effective way to quit is with a plan."
The evaluation explores your smoking habits to determine what kind of nicotine replacement therapy or medication is right for you. For instance, how long have you been smoking? How many cigarettes a day do you smoke? Have you tried to quit before? What kind of cigarettes do you smoke? What time of day do you smoke your first cigarette?
That last question is important, because it impacts the strength of the medication your provider will prescribe. You might need a nicotine patch or gum, or a prescription like Chantix. And while you always have the final choice, the reality is that the combination of medication/nicotine replacement and counseling will most likely lead to success.
Quitting, It's for You!
There are many options to quit smoking. At Ryan Chelsea-Clinton, for example, we have a specialized counseling pilot program called the Quit Club, a weekly get together for patients to support each other, learn tips and tricks or ask for help. The camaraderie is important in a process like quitting smoking. US News reports that smokers who don't participate in a smoking cessation program fail 95 percent of the time.
One fun aspect to the Quit Club is the Smokerlyzer, which is like a breathalyzer, but measures the amount of carbon monoxide in your lungs. While nicotine is what's addictive, it's the thousands of chemicals released in tobacco smoke that causes damage to your body. Carbon monoxide is one of those chemicals. It gets into your bloodstream and makes you weaker. Your blood is more oxygen-rich without it, and then you have more energy.
"The Smokerlyzer is an instructive and fun way to see the progress you're making," Rosen says. "Patients love to see the carbon monoxide number go down. They get competitive with one another!"
Taking the First Step: Asking for Help
Ask your primary care provider about options for support in smoking cessation. Rosen trained all Behavioral Health Integration staff on her techniques. Patients at other Ryan Health centers can be seen by their current Behavioral Health Integration therapist or referred to a program for counseling support.
And keep trying no matter what. "Any hour you go without a cigarette in your mouth is a good hour," Rosen says.