News | Community
Keep Kids Busy (and Learning) at Home by Reading!
April 1, 2020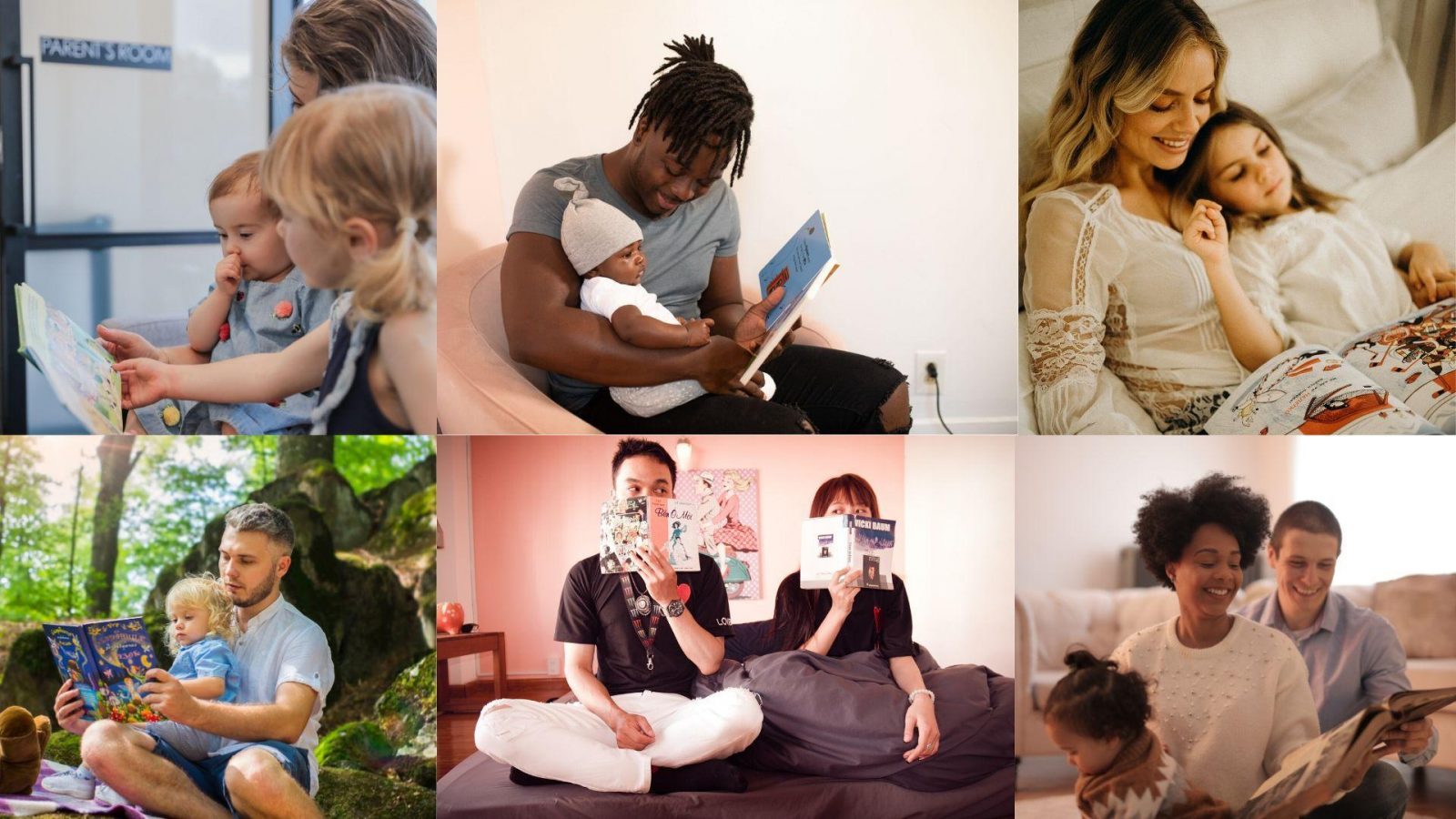 Every child and their family benefits from making reading a part of their lives. Unfortunately, making reading a priority is easier for some families than for others. More than 80 percent of a child's brain is formed during their first three years. What children hear and experience during this window benefits how their brain develops. To support healthy development, Ryan Health has been a proud participant in the Reach Out and Read program since 2000.
Ryan Health's Reach Out and Read program:
Integrates reading into pediatric practices.
Helps families understand the importance of reading with their children at home.
Provides books that contribute to healthy childhood development.
"Every child from birth to five years old who come into our center for a well-child visit receives a book of their own," said Dr. Sejal Majmudar, Pediatrician at Ryan Health | Women & Children's. "Every parent learns that when we read with our young ones, we help grow their curiosity and memory."
Now is a great time to encourage families to READ together while they're at home to reduce the spread of coronavirus. Reading together can be the most magical, memorable, and enjoyable part of a child's and a parent's day.
April 23, 2020, is World Book Day. Use this day to snuggle close and read a book together as a family. Have fun by acting out the voices and the noises in the stories! Reading together will create memories and impart benefits that last a lifetime.
Books Help Children Cope with Stress
As schools and programs temporarily close and implement distance learning to prevent the spread of the coronavirus, many parents and caregivers are seeking ways to support their children's learning outside of the classroom.
It is during these times of anxiety that children are most in need of a secure environment and opportunities for one-on-one engagement with a loved one.
Here are a few reading tips for parents:
Children need attention. When you read aloud, whatever else may be going on in the world, you are concentrating all your attention on your child, on the book, and the story. Your child will understand this and feel reassured.
Children need physical contact and affection. Take your child on your lap. Make reading time a moment for hugging and cuddling. The combination of your voice and your hug will help your child feel loved and secure.
Children need routine. Read a story at bedtime or naptime or mealtime. It will help your child feel that the day has a predictable schedule, even in unpredictable times, and give your child something to look forward to.
Children need entertainment. Read books that make your child laugh, books that make your child eager to turn the page and find out what happens next.
Children need to feel loved and secure. Even when the world is full of scary questions, a young child can find some security in a parent's voice and embrace it. Reading aloud is a way to show your child, every day, how much you care, and how important it is to you to spend time together. It's a way to hold your child close and help your child feel loved and protected.
During this difficult period for communities worldwide, our partners at Reach Out and Read created a new video project, #ReadTogether on YouTube. This project encourages family reading time and bonding by asking individuals to film and share videos of themselves reading aloud with their families.
Bring the library home! Even though libraries are temporarily closed, learn more about remote access for Library services here: New York Public Library, Brooklyn Public Library, and Queens Public Library.
Let's face it. We all are feeling pretty fatigued and anxious about what continues to develop around us. According to numerous resources including the Centers for Disease Control and Prevention (CDC), reading is a great way to reduce stress. Take breaks from watching, or listening to news stories, including social media. Hearing about the pandemic repeatedly can be upsetting.

Stay calm, we are here for you so you can be there for them!



Source: ReachOutandRead.org