News | Announcement
Meet Our Board Member!
May 20, 2021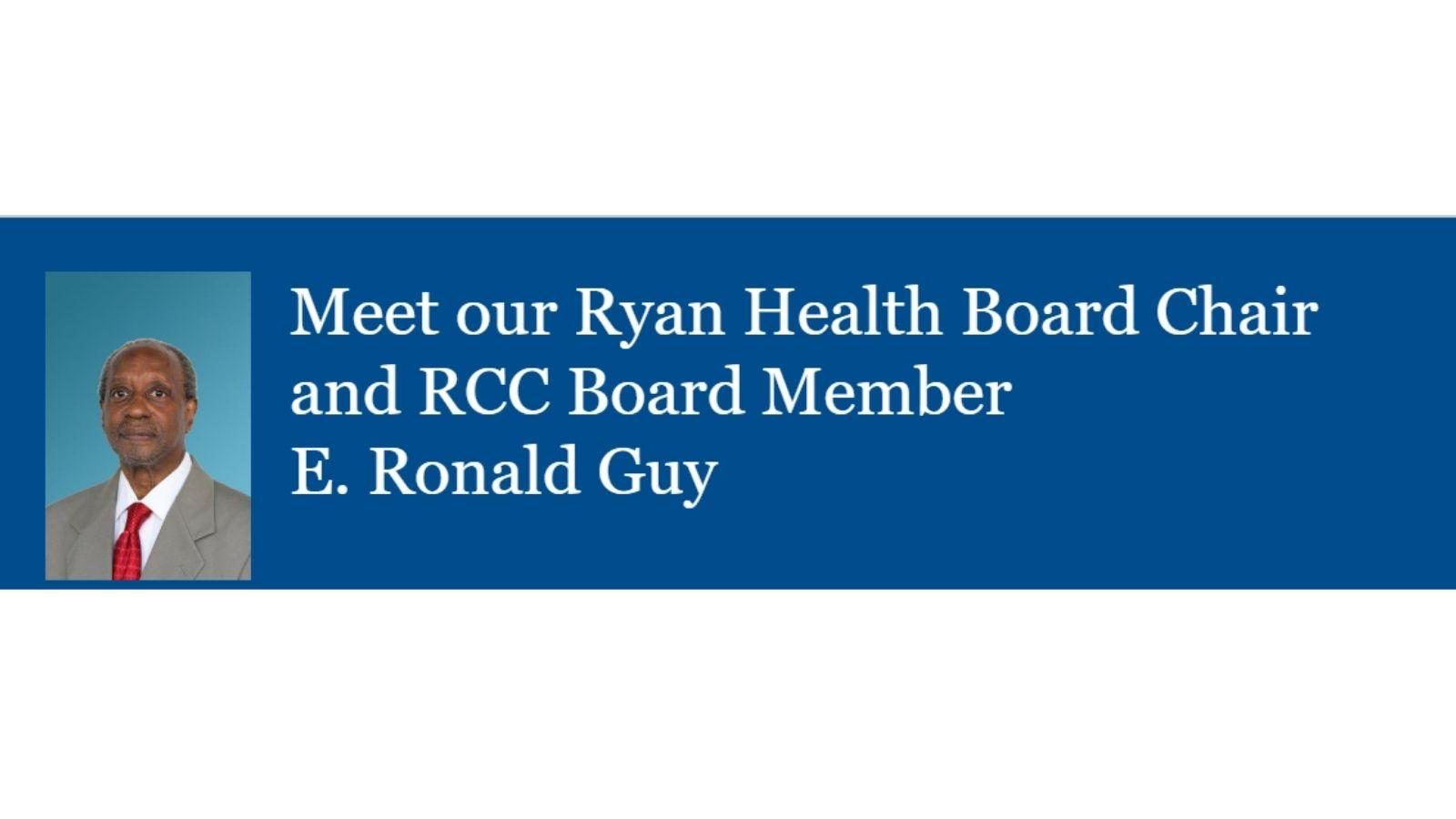 E. Ron Guy is Chairman of the Ryan Health Board and has served on the Board for 23 years. He also has been on the Ryan Chelsea-Clinton (RCC) Board for 12 years. Mr. Guy has served for over 40 years in key non-profit and government service. He holds a master's degree in Urban Planning, and is currently the Deputy Director of the Goddard Resource Center, one of New York City's leading human service organizations. A well-known advocate and long-time resident of Harlem, Mr. Guy's expertise in housing, health care, and social services access has been invaluable to Ryan – indeed, he has guided Ryan Health to realizing increased access for special populations, including individuals and families experiencing homelessness.
What are your activities as Board Chairman and what do they involve?
My activities are multiple, as I serve on many committees and have leadership roles on several. However, I also define my activities as leadership by example, keeping my fellow board members fully engaged, supportive and committed to the mission of Ryan Health. I believe the Chair and its members should be the lead advocates for the organization as consumers, board members and as the public face of the organization to our patients and the public at-large.
In your opinion, what is the most important work Ryan Health does?
In my opinion the most important work that Ryan does is reinforcing the fact the "health care is a right, not a privilege." By its own example, Ryan Health has driven this message home to consumers, health care professionals and elected officials for over 50 years.
Why do you volunteer? Donate?
I volunteer, because the work I have done over 40 years in the non-profit human service field has given me a sense of fulfillment. There is a direct connection to my work in anti-poverty and social disparities of health. So, I try to use that experience to guide our discussions, planning and the actions we take as board members. In monetary terms, I donate as often and as much as I can.
Is there anything else you want to say about Ryan Health?
On behalf of the Board of Directors of Ryan Health, I want to thank the leadership, senior management and every member of the team for their excellent performance during this most difficult year. They should be PROUD!