News | Announcement
Our New Online Appointment Scheduler Makes It Easy To Get Care
November 10, 2021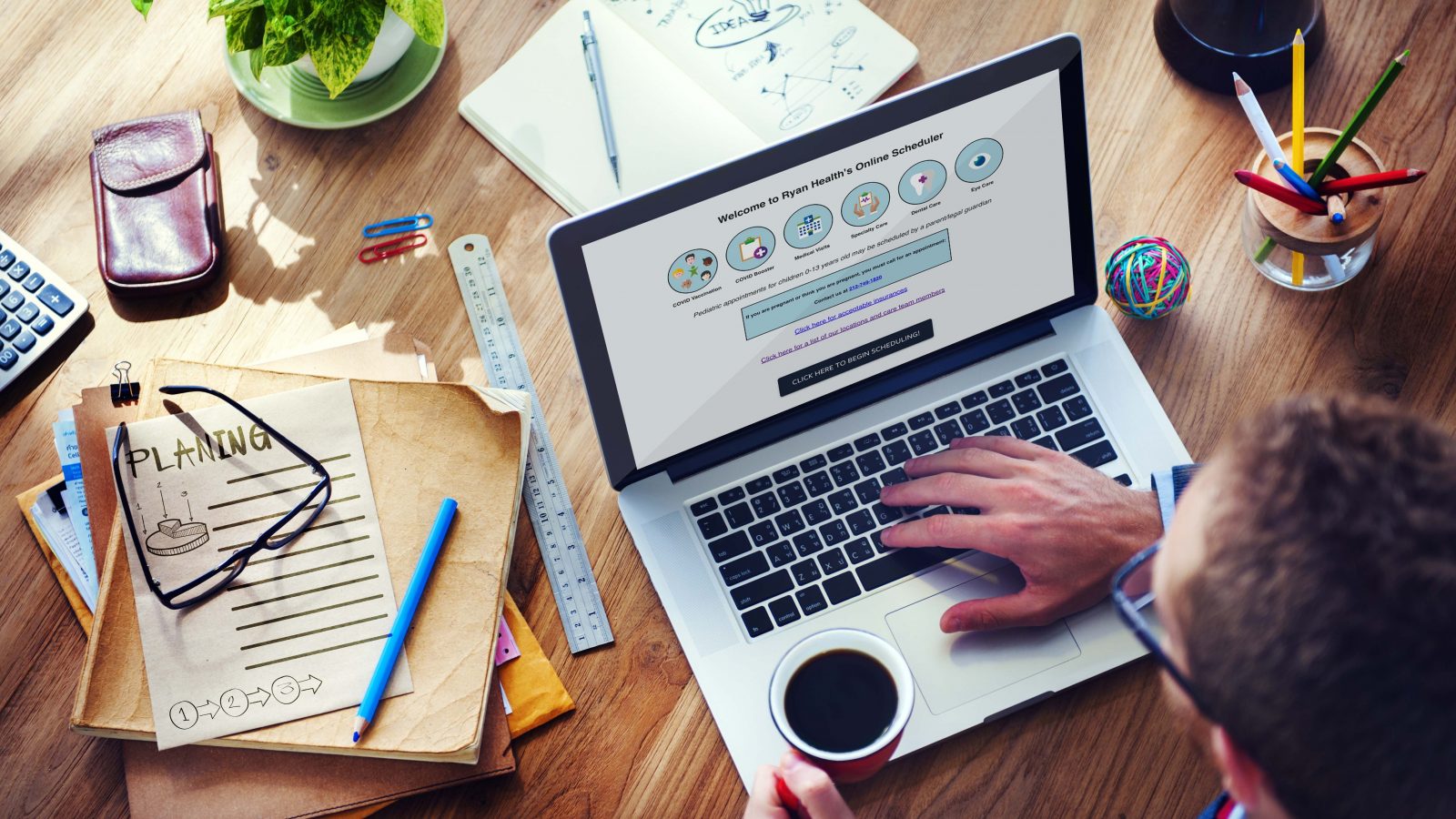 It's easier than ever to schedule your Ryan Health appointments! With our new Online Scheduler at RyanHealth.org, you can schedule your medical, dental, and vision appointments, or your Covid-19 vaccination.

It's simple and fast!
Click the "Schedule Appointment" link at the top of the RyanHealth.org homepage
Then use the "Click Here To Begin Scheduling" button to begin the process
Enter any required information
You will receive a code via text or phone call, enter the code to confirm your identity
Schedule the appointment with your provider at the time you want
Not a Ryan Health patient? No problem! You can fill out a registration on the site.
Take charge of your calendar with our Online Scheduler. And it's easy to make changes if you need to reschedule. Of course, our MyCare Portal is still available to order prescriptions, send a message to your provider, and review lab results or visit summaries.
We think you'll love the ease and convenience of our Online Scheduler. It's one more way Ryan Health makes it easy to stay on top of your health.