News | Announcement, Community
Ryan Health | Wadsworth is Opening in Washington Heights
September 3, 2020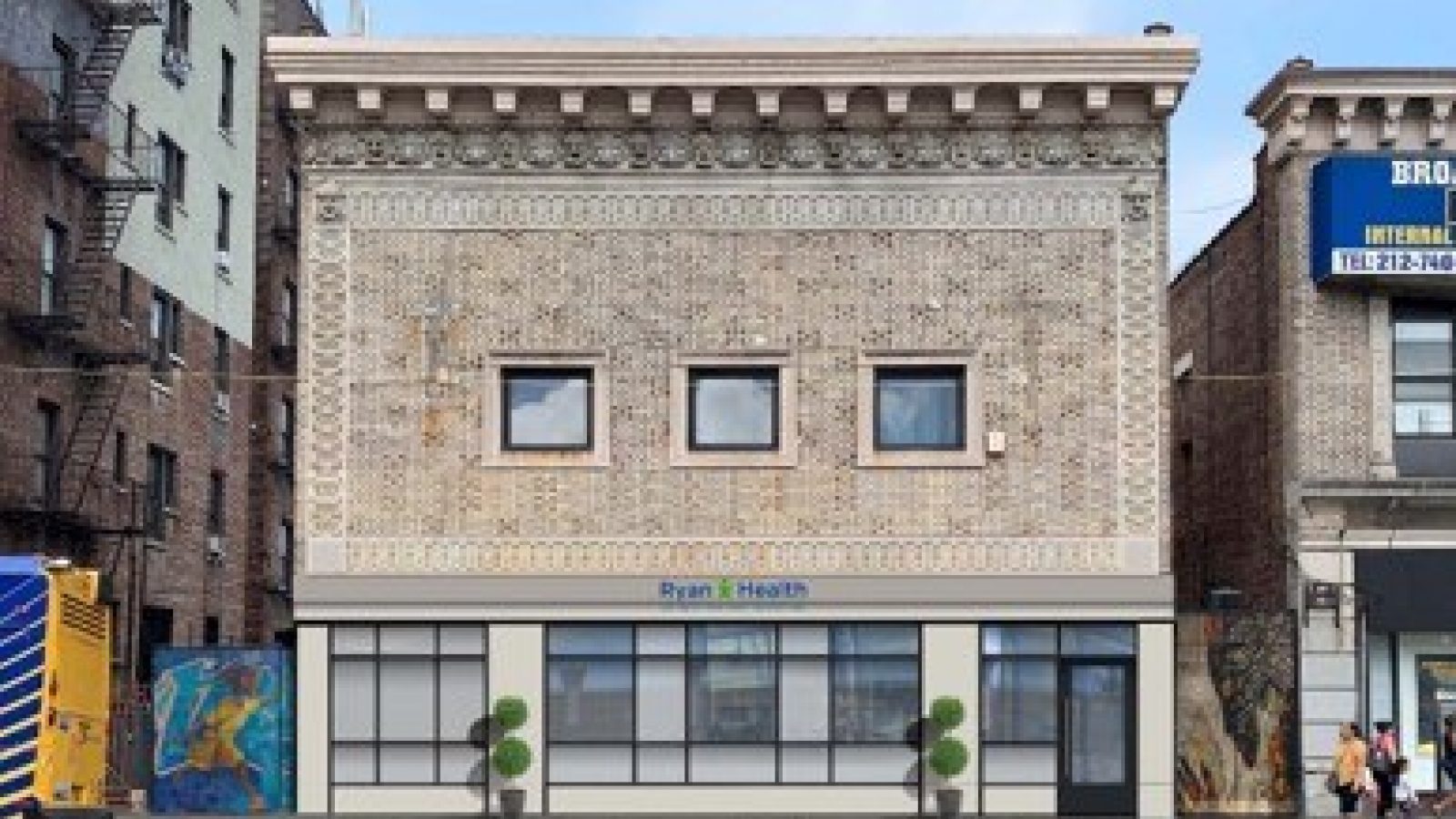 Washington Heights is getting healthier with the opening of Ryan Health | Wadsworth! Located at 154 Wadsworth (Wadsworth Avenue & 181st Street), our new center is near several subway and bus lines. Ryan Health | Wadsworth opens early this fall for all your health care needs.

Ryan Health | Wadsworth serves adults, children, and seniors for primary and behavioral health care. Our staff speaks English and Spanish.
"We're coming to Washington Heights because the neighborhood has the greatest unmet need for health care in Manhattan," says Brian P. McIndoe, MPH, President, and CEO of Ryan Health. "Some serious health conditions, such as diabetes and heart disease, are disproportionally high in Washington Heights. We want to be a resource to help residents better manage these chronic yet treatable conditions."
Ryan Health | Wadsworth will be the network's 7th primary care site. We also run seven school-based health centers, four community outreach centers, and a mobile health center.
"For more than 50 years, Ryan Health has been guided by our founding principle that health care is a right, not a privilege," says McIndoe. "We live by that principle every day."
Look for our staff in the neighborhood prior to the opening of Ryan Health | Wadsworth. Our mobile health center will be parked right in front of our new center from 9:30 am to 3:30 pm. Drop by and say hello or schedule a checkup!
Ryan Health | Wadsworth
154 Wadsworth Avenue (at 181st Street)
Hours: Monday through Friday 9am to 5pm
For appointments, use our MyCare Portal or call 212-749-1820.