News | Community
Take a Walk in the Park Day is on March 30th – But You Can Do It Every Day!
March 1, 2021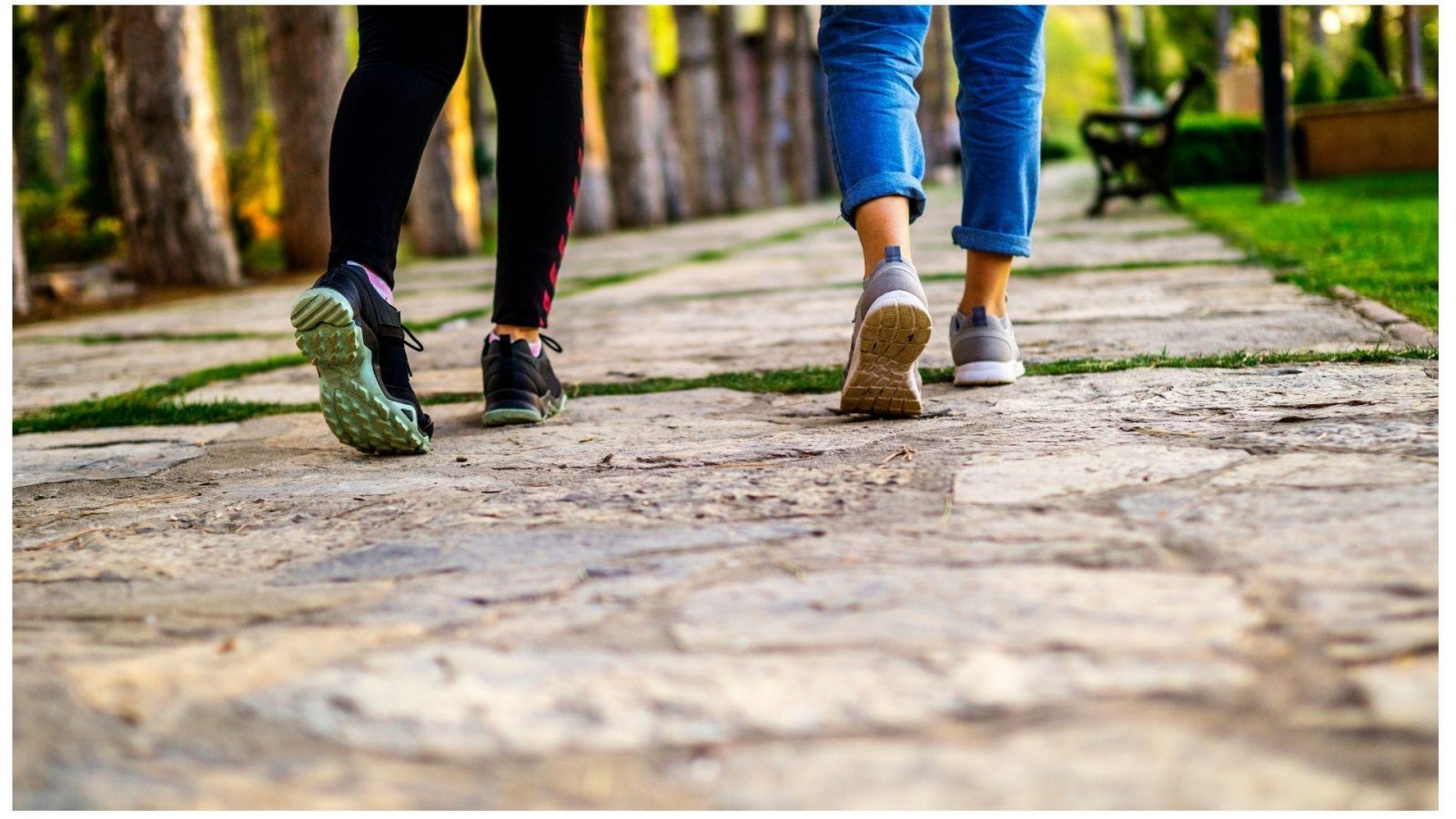 National Take a Walk in the Park Day is March 30th and is meant to encourage all of us to be more active and enjoy a walk outside!

Due to the COVID-19 pandemic, this past year has been difficult emotionally and physically for everyone. The pandemic has led to a rise in anxiety and depression. Many of us have felt isolated at home. With things slowly improving, we want to encourage you to take a walk around your local park. And if there isn't a park nearby, a stroll through your neighborhood will also benefit you.
Walking for at least 30 minutes a day has many health benefits, like lowering your blood pressure, lowering your risk of heart disease and diabetes, and reducing stress. The National Institutes of Health also reports that walking can strengthen your bones and muscles and maintain a healthy weight. Plus, exposure to sunlight increases the release of serotonin which is a hormone that boosts your mood and helps you feel calm.
Please remember to wear your sunscreen, sturdy and supportive shoes, and your mask! And bring a friend along with you, or listen to music to pass the time.
The National Institute of Diabetes and Digestive and Kidney Diseases suggests you divide your walk into three parts:
Warm-up by walking slowly.
Increase your speed to a brisk walk. Brisk walking means walking fast enough to raise your heart rate while still being able to speak and breathe easily.
Cooldown by slowing your pace.
When walking, be sure to use proper form:
Keep your chin up and your shoulders slightly back and relaxed.
Look forward, not at the ground.
Keep your back straight, rather than arched forward or backward.
Let the heel of your foot touch the ground first and then roll your weight forward.
Walk with your toes pointed forward.
Swing your arms naturally.
The Centers for Disease Control and Prevention has a list of resources and suggestions available on its website on creative ways and places to enjoy a walk.
If you or anyone you know is having trouble coping with this pandemic please visit NYCwell.cityofnewyork.us or call 1-888-NYC-WELL (1-888-692-9355). Interpreters are available for 200+ languages. Or reach out to Ryan Health's Behavioral Health specialists through your primary care provider.
Contributed by Dr. Yeriko Santillan, a third-year Internal Medicine resident at the Mount Sinai Morningside-West. She currently sees patients at Ryan Health | Adair.