News | Community
We're Making New York Better for National Health Center Week
July 28, 2023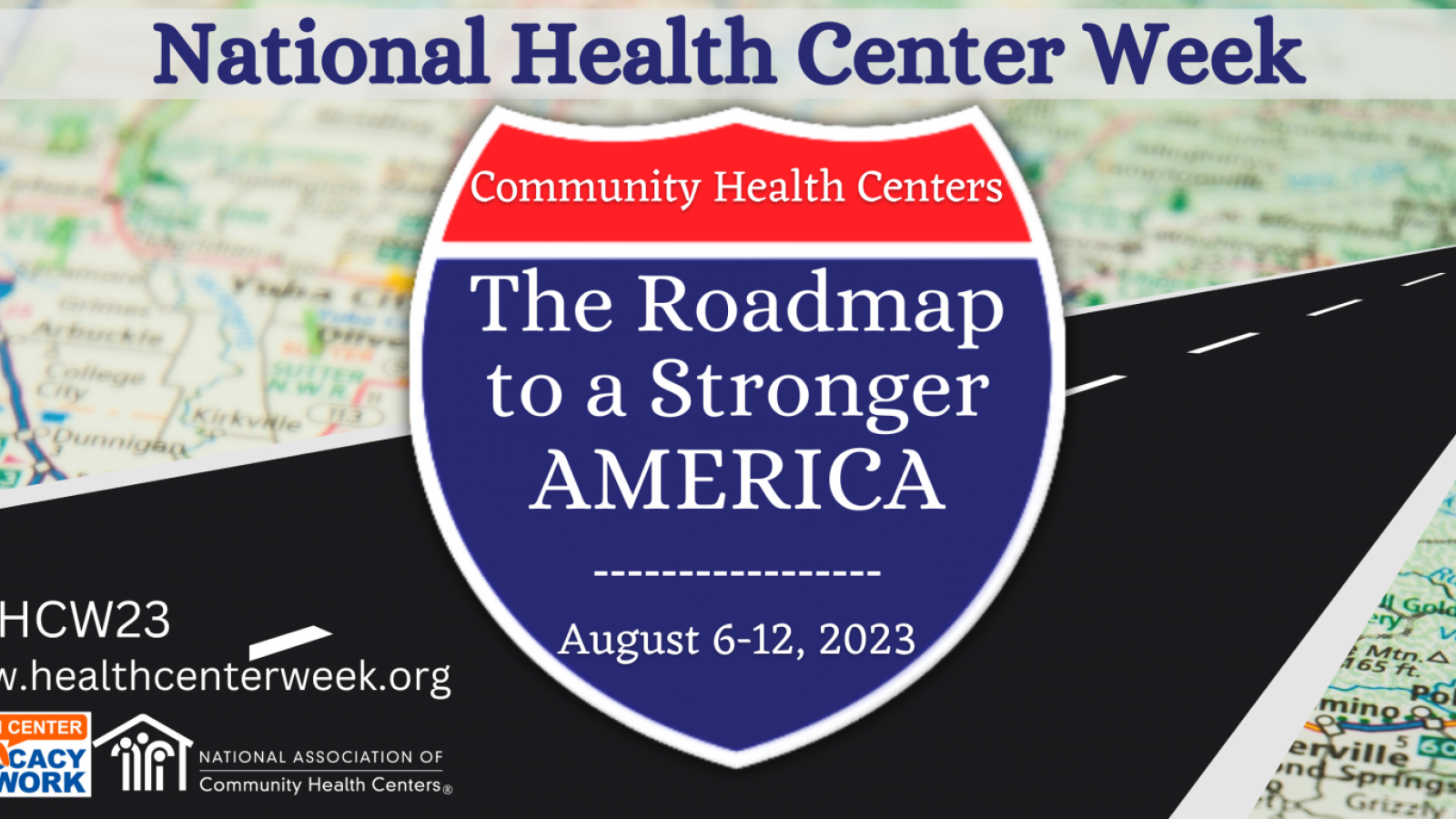 Ryan Health is a visible and active member of the communities we serve. We're excited to be out front in our neighborhoods for National Community Health Center Week, August 6 through 12! This year, each of our community health centers is participating, along with local organizations highlighting different aspects of health and wellness. We hope you'll join us throughout the city!
Here's a day-by-day rundown of what you'll find at Ryan Health, along with our sponsoring partner Healthfirst, this year:
Monday, August 7
Ryan Health | Wadsworth
11:00 am to 3:00 pm
Ryan Health | Wadsworth kicks off National Health Center Week with a community Health and Resources Fair showcasing access to health care in the Washington Heights neighborhood. Participating organizations include the Latino Commission on AIDS, Northern Manhattan Improvement Corporation, Federation Employment and Guidance Home Attendant Service (FEGHAS), and the office of Assemblymember Manny De Los Santos.
The fair will also use our Mobile Health Center to provide health screenings for blood pressure and glucose and vaccinations for Covid-19, the flu, and other viruses.
"We're really excited to highlight our presence in the community and get to know our neighbors," says community coordinator Aboubaker Diaby. "It's a great way for them to learn about all that Ryan Health does in Washington Heights, and pick up tips on how to improve their health."
Tuesday, August 8
Ryan Health | Frederick Douglass
11:00 am to 3:00 pm
Our Harlem sites, Ryan Health | Frederick Douglass and Adair, are partnering on the Harlem Healthy Futures Fair. Centered on producing healthy outcomes for the community, the Healthy Futures Fair features food distribution and giveaways to help stock your pantry. Food insecurity is a real problem for many New Yorkers, and we want to provide access to organizations and resources that can help keep you healthy.
Partners like God's Love We Deliver, Federation Employment and Guidance Home Attendant Service (FEGHAS), Verizon, African Services Committee, Catholic Guardians, SHARE, West Harlem Elementary, Goddard Community Center, Argus Community, and Northern Manhattan Perinatal Partnership (NMPP) will be on hand. The office of Congressman Adriano Espaillat will join us to answer questions and direct you to community resources.
We'll also have music and games for the kids!
Thursday, August 10
Ryan Health | Women and Children's
11:00 am to 3:00 pm
Who doesn't love a baby shower? Ryan Health | Women and Children's and West 97th Street are partnering to bring the Here For You: Baby Shower Fair to life! This event is geared towards families with children aged five and under and will feature organizations that serve this population. You can expect to find prenatal groups and adoption agencies that can answer any questions.
We've been conducting a diaper drive with the office of New York Assembly Member Danny O'Donnell. We'll conduct a raffle for several families who can win diapers to help with their childcare needs.
"We're excited to showcase some of the organizations in our Here For You platform that works with families with young kids," says Rayna James, Deputy Director of External Affairs at Ryan Health.
Ryan Health's mobile van will provide screenings and vaccinations for moms and anyone else! Blood pressure and glucose screenings and vaccinations for Covid-19 and the flu help keep everyone in the family healthy. Expecting and new families can also receive a free diaper bag.
Participating organizations include Bloomingdale Library, God's Love We Deliver, Westside Campaign Against Hunger, Spence-Chapin, Perinatal, and Infant Community Health program, Goddard Riverside, Ryan Health | WIC program, Healthy Steps, Northern Manhattan Perinatal Partnership, Harlem Children's Zone-Baby College, and Nurse-Family Partnership.
Also, child passenger safety technicians from the New York City Department of Transportation will join us to discuss keeping kids safe in vehicles. We'll have a car seat available for raffle.
In addition, Congressman Jerry Nadler will join us to say a few words along with our CEO, Brian McIndoe, who is retiring at the end of the month. What a great way to say farewell!
Friday, August 11
Ryan Chelsea-Clinton
10:00 am to 4:00 pm
Ryan Chelsea-Clinton's annual Our Food Has Roots event highlights food insecurity in the community. This year we'll have a fresh produce giveaway to underscore fruits and vegetables' important role in our daily health.
fun — Shape Up NYC will conduct dance and exercise classes! It's a great opportunity to get moving and get the blood flowing! Demos occur at 11:30 am and 1:00 pm. Join us as we drop the beat!
"This is a terrific way to inject health and fun into your day!" Ryan Chelsea-Clinton community relations coordinator Carla Roussos says.
Among the partners participating with Ryan Chelsea-Clinton are Village Care, Midtown Community Court, God's Love We Deliver, Fidelis, NYPD, Fountain House, NYC Emergency Management, Midtown South Community Council, and the Community Health Center Association of New York State (CHCANYS) ().
Friday, August 11
Ryan Health | NENA
11:00 am to 3:00 pm
Think you don't have a green thumb? We bet you do — or we'll teach you! Join Ryan Health | NENA for our Neighborhood Beautification and Safety Day. We're beautifying the neighborhood one block at a time!
"People care about this community and the neighborhood. We're betting this effort will lead to others in the area," says Ryan Health | NENA community coordinator Jeron Randolph.
In addition to beautifying the block by planting flower beds and pots, we'll also have demonstrations on how to care for plants, the best way to plant seed cards in pots, and how to keep them growing.
Ryan Health | NENA is partnering with Loisaida Inc. and PSA 4 to make the neighborhood proud. Be a part of it!
———
Ryan Health participates in National Health Center Week every summer. We want to share our experience with you and give you an opportunity to join us as we make New York better. Ryan Health is Here For You.