News | Community
What to Know About Sticking to Your Medications
October 6, 2021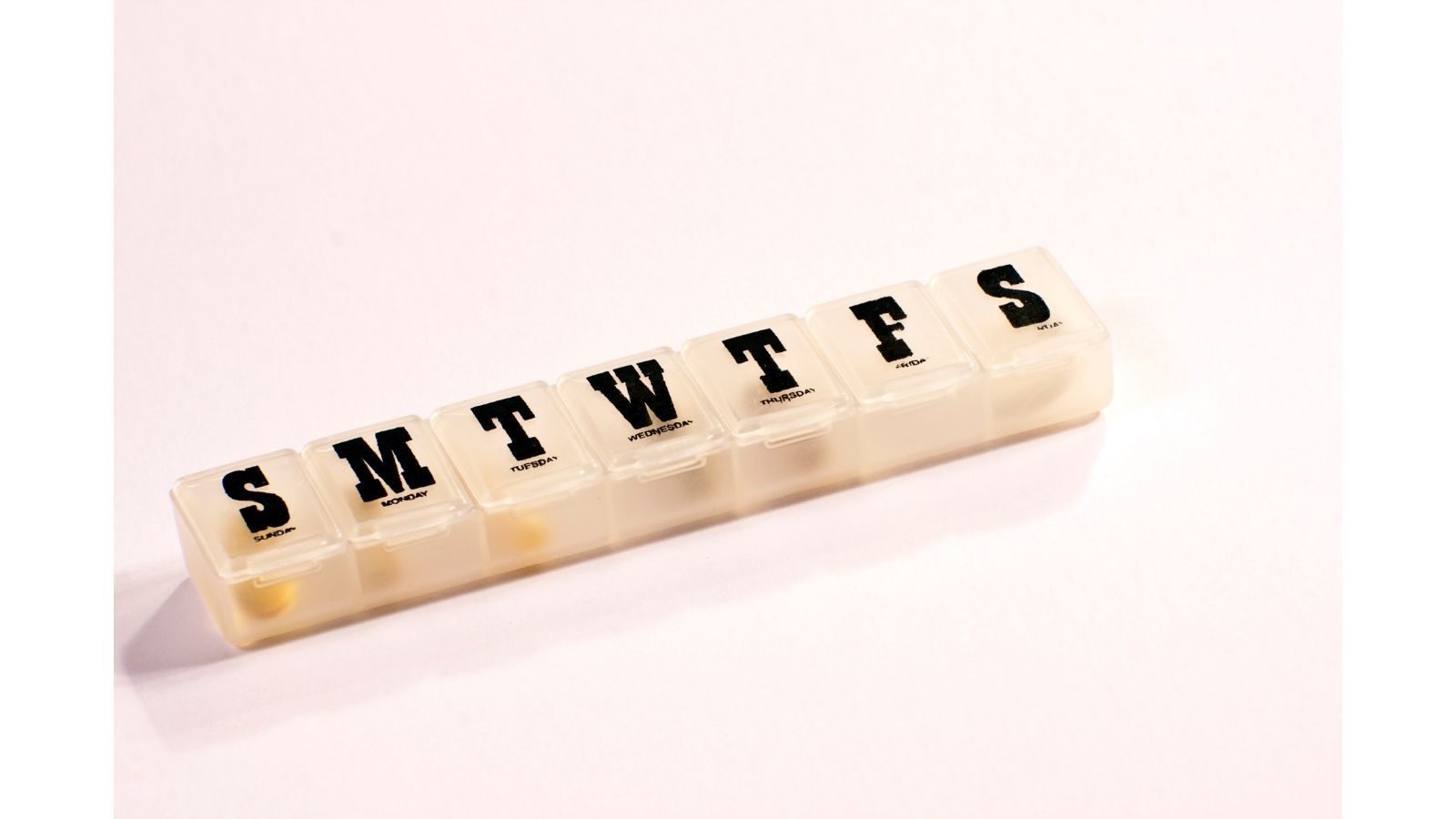 We often hear from patients who have concerns about their medications or are struggling to take them. Medications are an important part of many patients' health routines. They help keep people healthy and out of the hospital. However, when not taken correctly, medications don't provide the full benefits to patients. We talked to Meredith Gentes, NP and Senior Director of Population Health to ask her what she says to patients to help them with their medications.

What do you say to patients when they are newly prescribed medications?
New medications may be an important addition to my patients' healthcare routine. When your provider prescribes you a new medication, that means they believe it's the best option for keeping you healthy and out of the hospital. Sometimes patients do not feel sick and may wonder why they are being given a medication. This is always a great question to ask your provider.
Q. What should patients do when they are first prescribed a new medication?
A. When you are first prescribed a new medication, make sure you fully understand why you are taking it and how you are supposed to take it. One good way to do this is to "teach back" your medication schedule with your provider. Take the time to review back with them exactly what the medication is, why it is important for you to take it, and how it should be taken. At least once a year, bring all your medications, vitamins, and anything else you take regularly to your appointment and review it with your provider.
Q. What should a patient do if they forget to take their medications?
Speak with your provider or pharmacist if you are unsure what to do when you miss a dose. When you miss a dose of your medication, it is always a good idea to take a moment to think about why you missed it. Did you change your daily routine? Did you move your pill bottle? Simple things like that can lead to missed medication. If you notice that you are often forgetting to take your medications, here are a few tips that may help:
Pillbox: They come in a variety of sizes and can have spaces for taking medications as many as four times a day. Placing all your medication for the week in a pillbox allows you to easily see if you have missed any for the day or week.
Phone reminder: Set an alarm on your phone. When it goes off, it will remind you to take your medication. Some phones even allow you to add titles to alarms. That way you know exactly why it goes off.
Location: Place your medication where you will see it every day.
Smartphone apps: Download apps that will remind you when it is time to take your medication. They can also remind you when you need to refill your prescription and share your information with your family and/or caregiver. That way you can get a team involved in helping you remember. While Ryan Health doesn't endorse a specific app, MediSafe and Mango are two free apps that provide medication reminders.
Q. What should patients do if they are having difficulty affording their medications?
A. For patients who are uninsured or underinsured, we are able to offer a sliding scale fee for prescriptions through our pharmacy partners. There also are prescription assistance programs that you may qualify for that can help cover the costs. Let your provider know, so they can help connect you to one of those programs or suggest a different medication that may be less expensive. You can also use our HereForYou tool to find programs that will help you pay for your medications. It is quick and easy to use.
Q. What should patients do if they are concerned about how many different medications they are taking?
A. Although it may feel like a lot sometimes, every medication your doctor prescribes for you does something different and is important to keep you healthy. Never stop taking prescribed medications without talking to your provider first.
Q. What if patients are experiencing side effects they do not like?
A. Make sure to ask your provider about any side effects when you are first prescribed the medication. Some medications can interact with each other and cause unwanted side effects. If side effects are preventing you from taking your medication, tell your provider right away. They may be able to prescribe a different medication, change the dosage, or help you find other ways to deal with the side effects.
Q. What if patients need a refill?
A. You can use your MyCare portal to request a refill. If you need help setting it up, there are instructions on the Ryan Health website. You can also phone our call center at 212-749-1820 and leave a message for your provider. Do not wait for your medication to be empty before requesting your refill!
Q. What if patients start feeling better? Do they still have to keep taking their medications?
A. The short answer is: Yes. If you start to feel better that means your medication is working! You should continue taking it as instructed. Medication is often given to prevent illness and hospitalization. That means that if you stop taking it once you feel better, it will no longer be working in your body to keep you healthy and out of the hospital. Always take your medication as instructed. Let your provider know you are feeling better, they will be excited for you and your journey towards a healthy life!
Q. How can patients get in contact with their provider in between appointments, if they have questions about their medication or side effects?
A. You can always message your provider through your MyCare portal. If you need to get in touch with them about something urgent, please phone the patient services center at 212.749.1820. For emergencies, always call 911.
Here at Ryan Health, we are working very hard to make sure our providers and care teams are providing you with everything you need to live a healthy life. A lot of times, this includes prescribing medications. We know that taking a new medication can sometimes be scary and intimidating but we do everything we can to make sure that you know that we are here for you. Medications can be an important part of your health routine and, when taken correctly, they can help you achieve great results. If you ever have any questions or concerns, please reach out to your care team. We are here for you.