Press Release
Tina Fey to Host Ryan Health's Annual Caring For New York Gala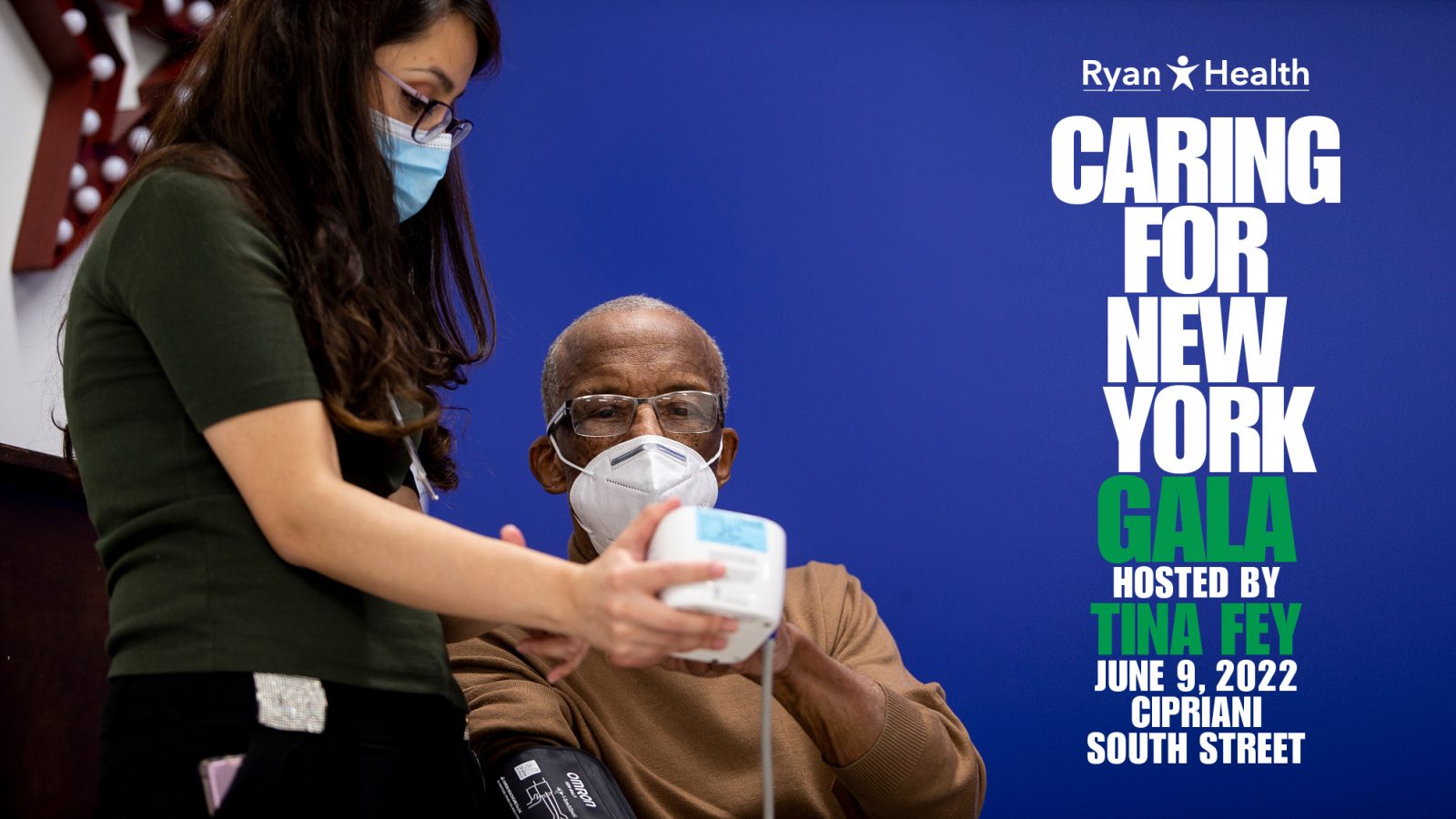 Award-Winning Actor, Producer, and Writer to Raise Healthcare Funds for New York's Most Vulnerable
NEW YORK CITY — Award-winning actor, producer and writer Tina Fey will host Ryan Health's annual Caring for New York Gala on Thursday, June 9 at Cipriani South Street. Ryan Health's Caring for New York Gala raises funds to support the Manhattan community health center network's mission of providing exceptional primary care and patient-centered specialty service to underserved New Yorkers, who have been disproportionally impacted throughout the pandemic.
The Caring for New York Gala will also feature entertainment by Sing Harlem, the breakout musical group from the Mama Foundation for the Arts under the direction of Ahmaya Knoelle Higginson. The cocktail reception will feature the Richard Cortez Band, led by queer jazz song interpreter Richard Cortez.
This year's gala healthcare hero honorees are Kenneth L. Davis, MD, Chief Executive Office of the Mount Sinai Health System, and C. Virginia Fields, Founder and Chief Executive Officer of Black Health, Inc.
"We are honored and delighted to have the incomparable Tina Fey hosting our Caring for New York Gala, our signature event to raise money for healthcare services to underserved New Yorkers," said Brian P. McIndoe, President and Chief Executive Officer of Ryan Health. "Our staff has gone to extraordinary lengths throughout the pandemic to meet the needs of our community, and this event provides the funding that allows us to fulfill our mission. The need still exists, and it is growing."
"Ryan Health does phenomenal work in underserved communities throughout New York City, and I am thrilled to support them in their mission to provide healthcare to anyone who needs it, regardless of their ability to pay," said Tina Fey.
The Gala begins with a VIP cocktail reception at 5:30 pm, followed by a general cocktail reception, 6:00 to 7:00 pm, with the dinner and program starting at 7:00 pm. Gala attendees will have the opportunity to bid on spectacular auction items like sporting events for the New York Yankees, New York Rangers, and New York Giants, Broadway show tickets, a Saturday Night Live experience and so much more!
For the first time, Ryan Health will hold its gala at Cipriani South Street, the newest venue in the Cipriani portfolio, located at the Battery Maritime Building, the landmarked Beaux Arts masterpiece that has been masterfully restored to its original grandeur.
Tickets, sponsorships, and other information on the Caring For New York Gala can be found on www.ryanhealth.org/caringfornygala.
About Ryan Health Ryan Health (formerly The William F. Ryan Community Health Network) is a Federally Qualified Health Center (FQHC) based in Manhattan that has been providing highquality, comprehensive and affordable primary care to New York's diverse and underserved communities since 1967. Ryan Health's tagline, "Caring for New York. Here for you." unites its network of 17 not-for-profit sites.
These include seven community health centers, seven school-based centers, two community outreach centers, and a fully-equipped mobile medical van, which together share a common mission, supported by the founding principle that healthcare is a right, not a privilege.
Ryan Health's staff of nearly 500 play an integral role in caring for approximately 50,000 patients annually. Ryan Health is a proud recipient of federal grants to support itsprojects and programs. For more information about this funding, please visit our website at www.ryanhealth.org