News | Announcement, Community
Available Food Assistance In This Crisis: SNAP
June 4, 2020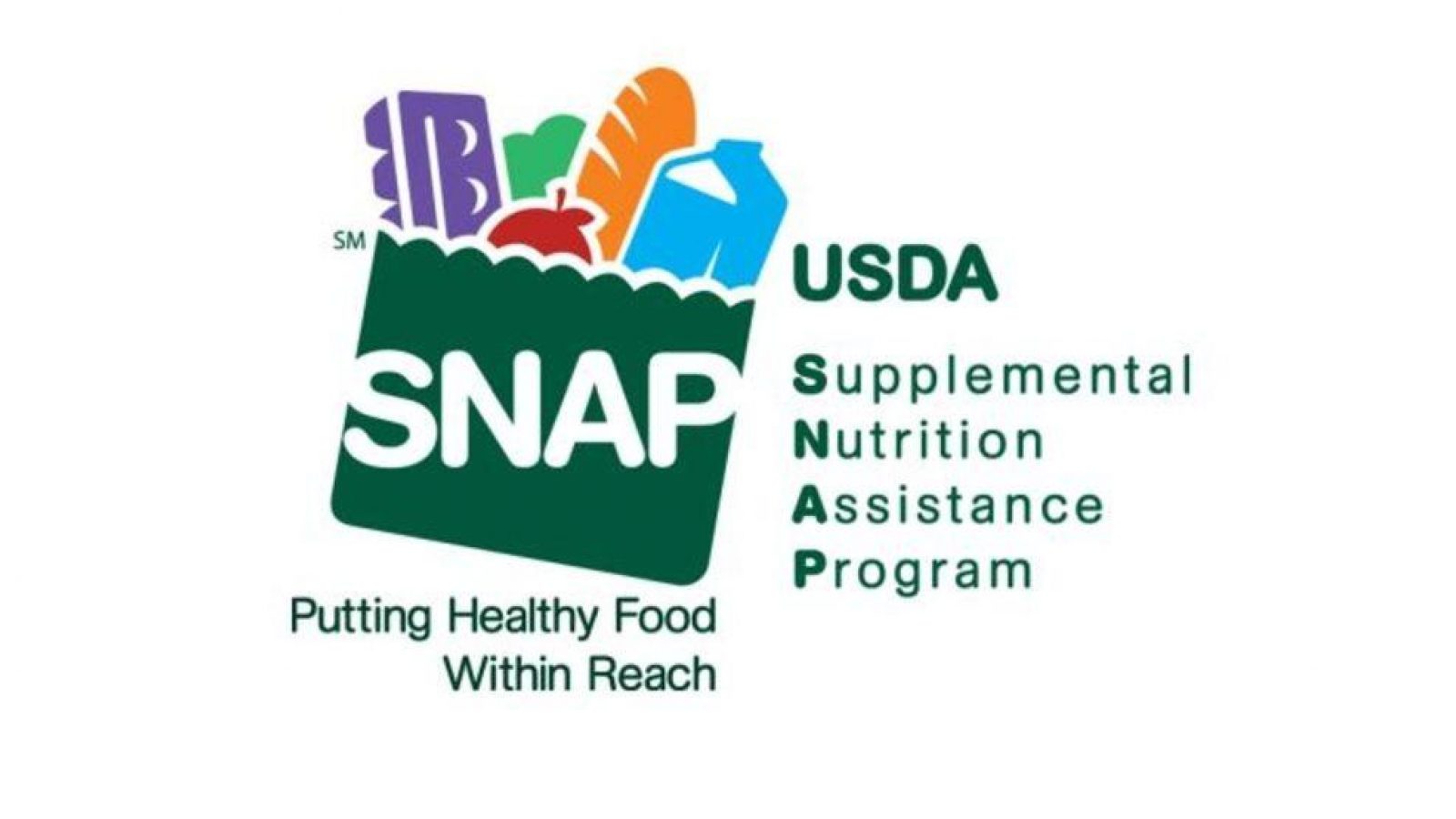 Have you lost your job due to COVID-19, or just finding it hard to make ends meet? Are you unable to find grocery money to feed your family? Are fresh fruits and vegetables out of reach for your household budget? SNAP can help!

SNAP is the Supplemental Nutrition Assistance Program. It provides a monthly benefit to help low-income families or those needing assistance afford healthy foods.
"Seeing a doctor and taking a prescription is just a small part of a person's health," says Cybele Rivera, Benefits Patient Navigator at Ryan Health. "The ability to eat healthy foods plays a large part. If we can help someone eat better and afford the right foods, it could help them control their diabetes, for example."
SNAP benefits are provided in a debit-like card that you use when you shop for groceries. Approved healthy foods are automatically deducted from the balance. Fresh vegetables, fruits, and meat are accepted, but ice cream, cookies, and cleaning supplies are not.
"SNAP is designed to fit around your specific circumstances," Rivera says. "The amount varies based on your income, household size, and considerations like medical bills or childcare expenses."
The chart below outlines the income limits for SNAP eligibility. US citizens or qualified non-citizens will need to provide documentation for income and expenses:
Recent pay stubs
Income from other sources (child support, pensions, veteran's benefits, disability, Social Security or SSI, grants for food or rent, cash assistance)
List of household resources (vehicles, property, retirement accounts, etc.)
List of expenses (current rent or mortgage statement, utility bills, property tax bill, homeowner's insurance bill, medical bills)
Social Security card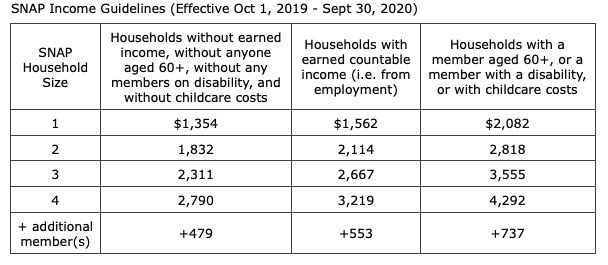 There is also an in-person interview to review your application and correct or revise the information, but right now that requirement is waived due to COVID-19, Rivera says.
The program also recognizes that a change in circumstances could be temporary and adjusts your benefit. For instance, increased medical bills due to an illness could be cause for a short-term increase in benefits. You just need to let your Benefits Patient Navigator know what's happening at the time.
You do not need to be a Ryan Health patient to utilize our Benefits Patient Navigators.
"We're here to help," Rivera says. "If this program doesn't meet your needs, we'll work to find one that does."
Like SNAP, the Women, Infant, and Children's program (WIC) is a federally funded nutrition program. WIC provides nutritious food to pregnant, breastfeeding women, and women who have just given birth. It also provides food for infants and children up to five years of age.
WIC also provides baby formula and important nutrition information, breastfeeding support, and even breast pumps.
Both the SNAP and WIC programs can work together to ensure your family has food during these challenging times, or even if you just need some help. Qualifying for SNAP serves as proof of income for WIC.
For more information on SNAP, contact Cybele Rivera at Ryan Chelsea-Clinton. Her direct line is 212-484-5830.
Important information:
NYC residents can apply for SNAP online at www.nyc.gov/accesshra or by smartphone with the ACCESS HRA app. You can also use the app to upload the required documents.
Additional Food Assistance
During COVID-19 pandemic, if you are in immediate need of food, any New Yorker can get free meals each day at more than 400 Meal Hubs across the city: here.
Eligible pregnant women, mothers, and young children can apply for WIC here.