News | Community
Focus On…New York's Poor Air Quality and Extreme Heat are Dangers to Your Health with Michael Kim, FNP MPH, Ryan Health | West 97th Street and the Mobile Health Center
July 28, 2023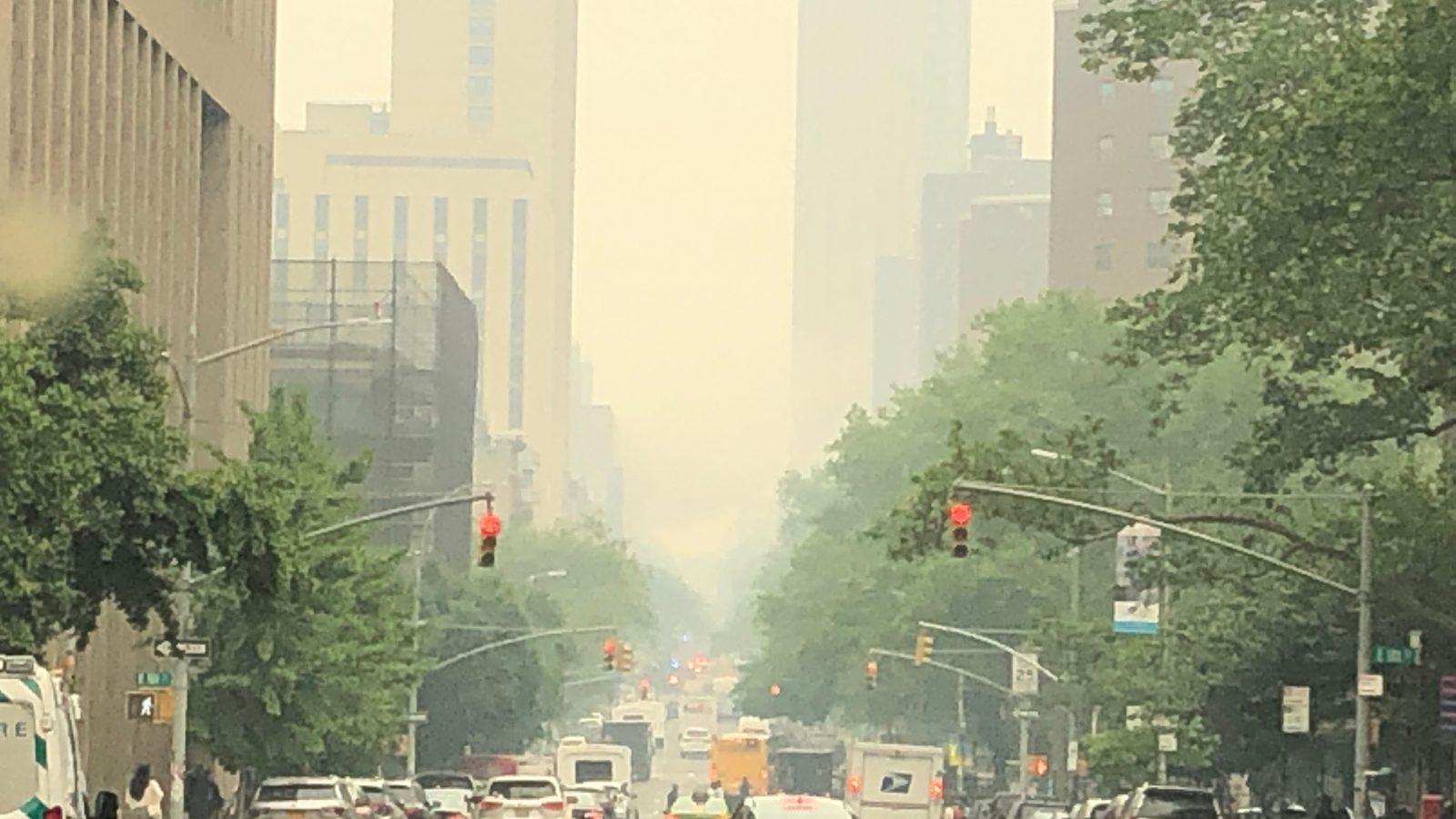 Throughout this summer New York's air quality has frequently been at unhealthy levels. Unhealthy air quality, coupled with the summer heat, poses a threat to your health, no matter your age.
Bad air quality contains pollutants that can impact your breathing. If you have a respiratory issue like asthma or COPD you may feel the effects of poor air quality more intently. Even if you don't have respiratory issues it's possible to develop asthma for a period of time if you're breathing bad air.
This year's air quality has been impacted by the Canadian wildfires, which at times pushed New York's air quality to "hazardous" levels. Those fires are still raging and will continue to affect large swaths of the US, including New York City, for the foreseeable future.
Pay attention to New York City's air quality levels on AirNow, on nyc.gov, as well as in the media. These real-time updates let you know exactly how the air quality environment can impact your health every day.
Staying indoors and out of bad air or extreme heat is a good strategy, although it isn't a total solution. It won't completely remove you from bad air quality but it helps to have as little exposure as possible. Once inside, be sure your AC filters are clean, and that there is some filtration in the house.
If you must go outside, wear a mask. A well-fitted N-95 mask, the same ones we all wore during the pandemic, can ensure you are not breathing damaging particles in the air. And masks are for everyone, not just those with respiratory issues! Remember, there are all kinds of allergens in the air that may affect you, whatever your age or health status.
Those most at-risk with poor air quality are the very young and the very old. Kids may be in danger because their lungs are still developing. They may be extra sensitive and have a stronger reaction to the weather. Older people may be in danger because lung capacity decreases as we age. And there also is a greater risk of having a health issue related to the lungs.
In addition, if you are breathing more heavily, your body is working harder to get oxygen to the lungs. You may be putting a strain on your cardiovascular system, which impacts how hard your heart has to work to keep the blood flowing in your body.
A few other points to keep in mind:
If you are a smoker or are routinely exposed to secondhand smoke, you may have an elevated risk during bouts of poor air quality due to the particulates that are already in your lungs. Your lungs may become extra sensitive due to exposure.
If you are exercising, try to do it indoors in a well-ventilated facility rather than outdoors. But for the die-hards who must exercise outdoors lower the intensity and duration of the exercise and be sure to wear a mask to provide some protection.
If you take medications for respiratory issues, be certain to have enough on hand and make sure you take them as directed. If you are really having trouble breathing, call 911 or go to the nearest emergency room.
The summer heat can also be a danger to your health. Drink plenty of water, stay out of the midday sun, run your air conditioning or fans at home, and wear plenty of sunscreen if you must be outdoors.
When the temperatures become extreme, New York City opens cooling centers for those without access to AC. You can find information on the city's public cooling centers HERE.