News | Announcement
One Shot to Help End Opioid Addiction
January 20, 2022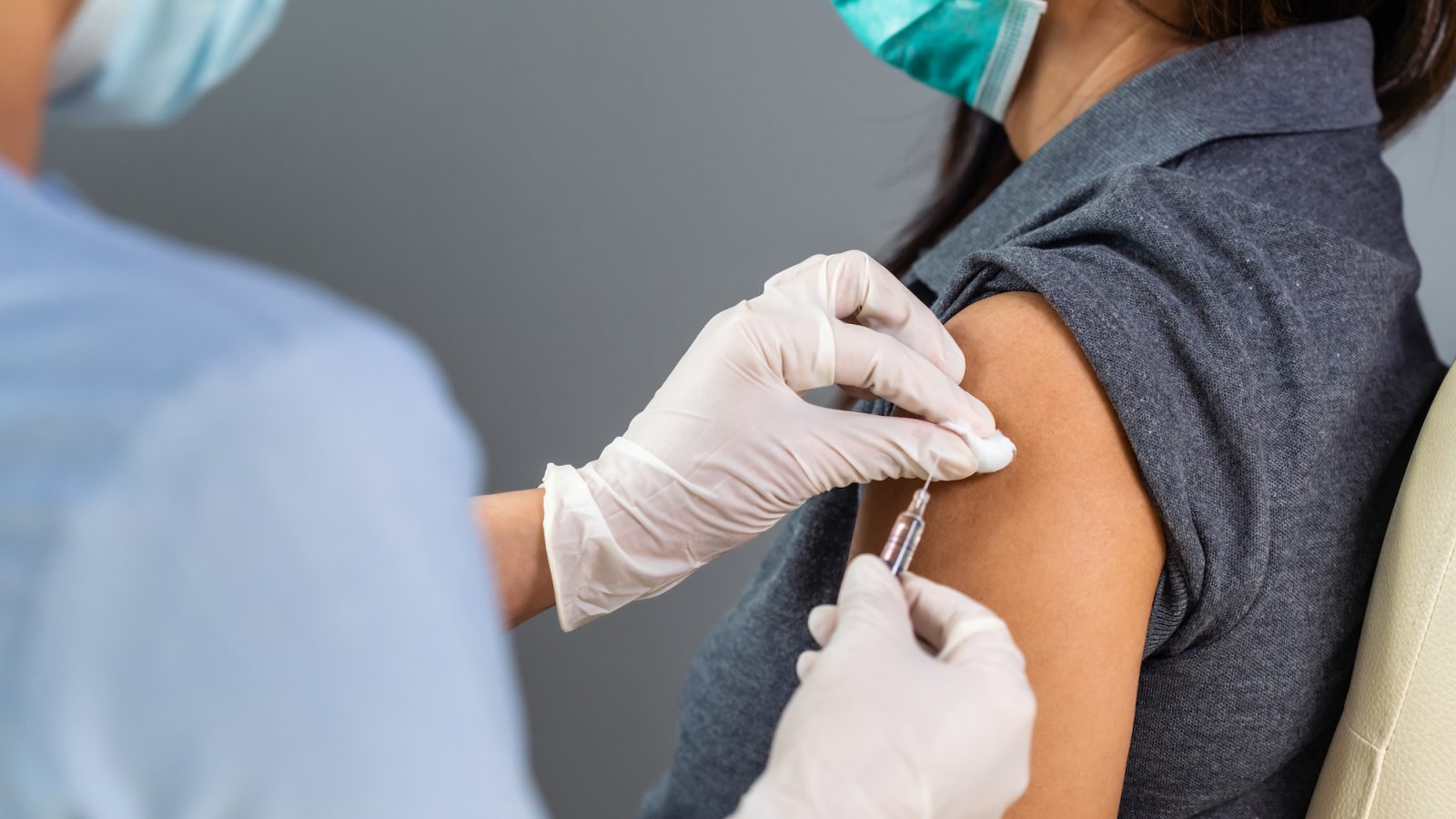 Treatment for opioid addiction is different for everyone. And a new once-a-month shot offered by Ryan Health can help treat opioid addiction. That may be more effective and convenient than taking pills daily.

"The road to recovery is winding, and sometimes one can fall of the path. But that is ok because it's always there to get back on," says Dr. Zehra Siddiqui, Medical Director at Ryan Chelsea-Clinton and director of Ryan Health Opioid Care Medication Assisted treatment program (RHOC MAT). "The shot and the pills are some of the types of tools we can use."
RHOC MAT is Ryan Health's program for opioid addiction. With RHOC MAT, each patient works with a care team including a medical provider, a nurse case manager, and sometimes a behavioral health counselor to ensure they get the well-rounded treatment they need. In addition to medications, RHOC MAT provides a holistic approach, because more than medication and counseling may be needed. For instance, assistance with transportation to medical visits or meeting the co-pay of medications, or simply an un-biased and stigma free environment.
Opioid addiction has been treated solely with oral medication called Suboxone, which is buprenorphine and naloxone, or methadone. But some people found the daily pill routine to be a challenge. Now there is a monthly shot that treats opioid addiction.
There are two versions of the injection treatment. One is called Vivitrol. Vivitrol is naltrexone, and it is not an opioid. Because of that, you must be completely detoxed off opioids before you take Vivitrol for at least one week, otherwise you can get sick. Also, it is important to note that if you relapse and use opioids while on Vivitrol, you may overdose on a lower number of opioids than you used to take.
The other injection is called Sublocade, and it is a monthly injection of buprenorphine. You can transition directly onto Sublocade from taking opioids. That transition period is about one to two weeks.
"There are minimal side effects with both injections," says Dr. Siddiqui. "Constipation and stomach upset are the most common. But not everyone is affected that way."
The RHOCMAT program is available at all Ryan Health centers. You don't need an appointment to get into the program — walk-ins are welcome. We especially welcome those who are in withdrawal, because we want to get you into treatment. With COVID-19 precautions, many find it easier to call. To coordinate care and start medication, the MAT Nurse Care Manager, Yadira Jimenez, and MAT Member Kara Manuel, may be reached at 646-221-0366.
Ryan Health offers a $100 gift card as an incentive for those who remain in the program for four months. And it is repeated every four months. The program is funded by a grant provided by Assemblymember Linda Rosenthal.
Since the pandemic has changed our normal life patterns, opioid use and overdoses are skyrocketing. RHOC MAT is an easy to access program to keep you healthy.