News | Announcement, Community
Ryan Health Launches New Mobile Health Center
August 7, 2018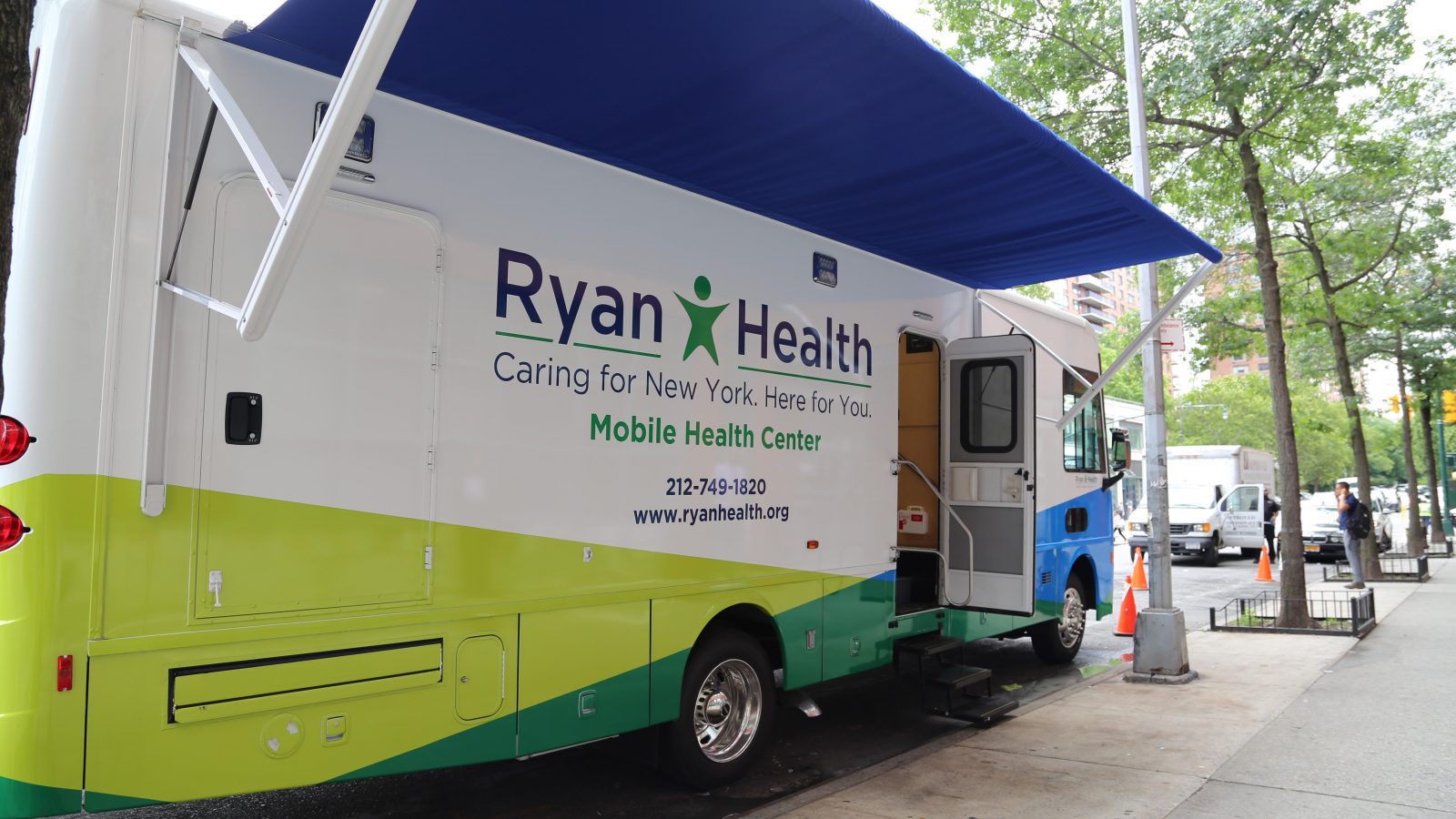 Ryan Health a family of federally qualified health centers, unveiled today its new mobile health center bringing primary care to underserved communities in New York City. The mobile health van will increase access to much-needed preventative and primary care, as well as HIV testing and prevention, diabetes management, and vaccinations. The mobile health center will promote Ryan Health's founding principle that health care is a right not a privilege, by reaching residents in their own communities.
Key features of this new on-the-go primary care mobile health center include:
Two full exam rooms (including one designated for handicapped patients) equipped with sinks;
An enhanced HVAC system;
Large TV screen for patient education;
Space for vaccines and medications; and
An awning for outdoor patient care, education, and patient enrollment.
In addition to primary care, the van will be used for community outreach events providing HIV testing and prevention, and other screenings.

To explore collaborative opportunities for the availability of the mobile health center to visit you, please contact Samuel Bartels, executive director of Ryan Health | West 97th Street, or Fay Barrett, senior director of support services, at MobileHealthCenter@ryanhealth.org.