News | Event Recap
Ryan Health | Wadsworth Officially Open!
October 16, 2020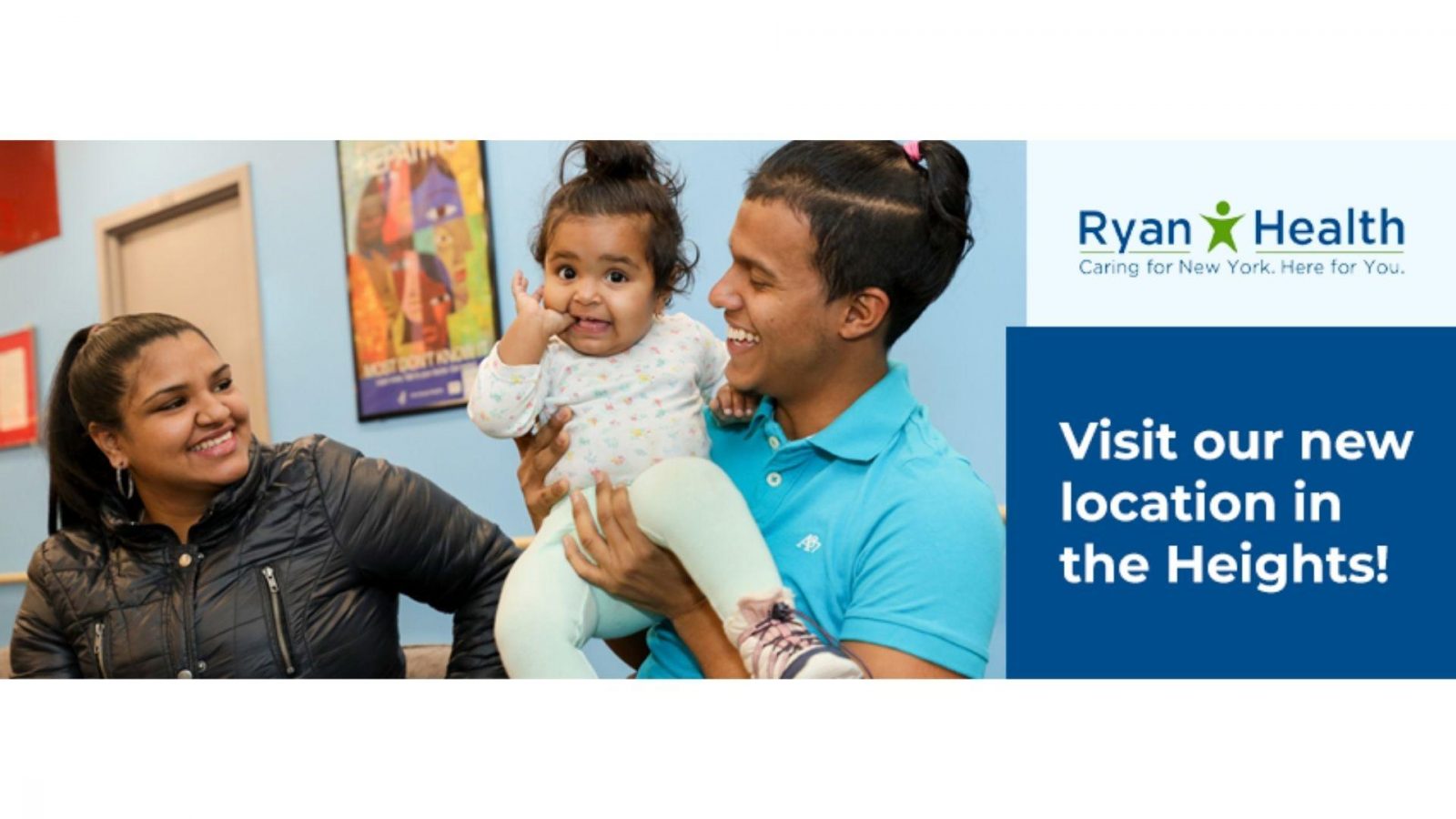 Ryan Health has come to the Heights!
On hand for Ryan Health | Wadsworth's ribbon-cutting were Ryan Health President and CEO Brian P. McIndoe, Ryan Health Board Chair E. Ronald Guy, US Representative Adriano Espaillat (NY-13), New York State Senator Robert Jackson, Assembly Member Carmen de la Rosa, New York City Council Member Mark Levine, and Manhattan Borough President Gale A. Brewer.
Studies have shown that Washington Heights has the greatest unmet need for health care in Manhattan, and has disproportionately high rates of diabetes, cardiovascular disease, and cancer. Hospitalizations for heart disease and diabetes are high, demonstrating the role of a lack of access to primary care to manage those chronic conditions plays. For the full press release click here.

Ryan Health | Wadsworth is located in what was originally a neighborhood theater built in the late 1920s or early 1930s. The renovation retained the original brick and stone facade of the building and amplified key architectural details that provide character and familiarity. A new storefront at ground level enlivens the block with large windows and emphasizes openness.
The interior is patient- and family-friendly, with a light and airy waiting area with a double-height ceiling to allow more sunlight and highlight the soothing blue-green wall colors. The seven exam rooms are slightly larger than normal to allow for families and multiple care providers; one of the rooms is a bariatric exam room.

Ryan Health | Wadsworth is expected to serve 3,500 patents, equaling over 14,000 visits. It will employ 18 staff when fully operational. Staff of the center will be bilingual, reflecting the population of the community.

To schedule an appointment, use the MyCare Portal if you have an account or call 212-866-3096.



Related Services
Related Locations