News | Announcement
A Message from Ryan Health's Board Chair, E. Ronald Guy
September 1, 2023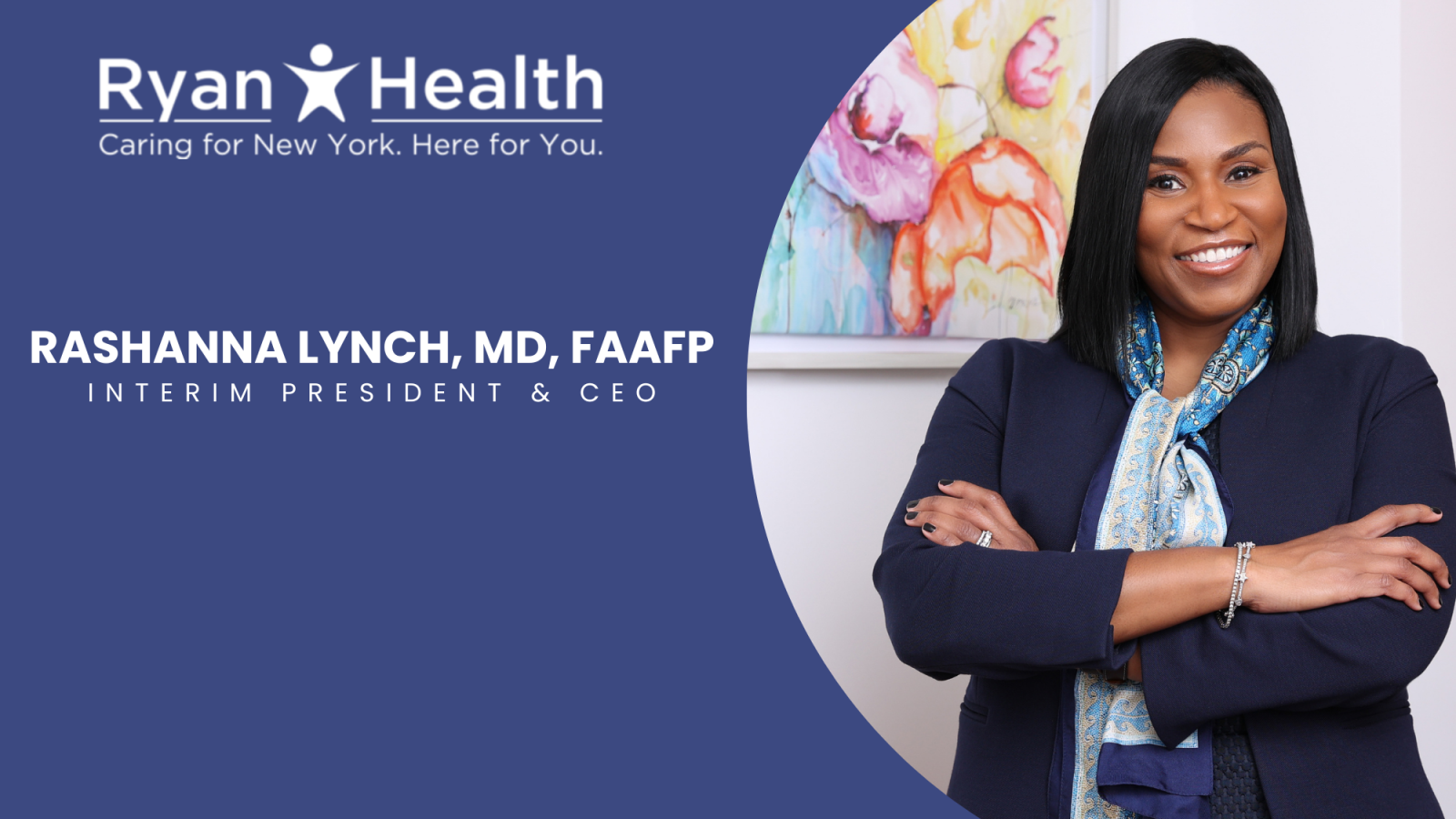 I am pleased to announce the Board of Ryan Health is appointing Dr. Rashanna Lynch as Interim President and CEO of the organization as we complete the process of selecting a new President and CEO. Her appointment is effective September 1, 2023, Brian McIndoe's last day.
Dr. Rashanna Lynch has been with Ryan Health since 2014, serving most recently as Chief Medical Officer for nearly two years. Previously, she was appointed Medical Director of Ryan Health | West 97th Street in July 2020, after serving as Associate Medical Director beginning in August 2016.
She has demonstrated a deep commitment to our patients, furthering our mission of serving New York City's most deserving individuals and families. She has successfully led the clinical functions for Ryan Health during the COVID-19 pandemic and as we have emerged from the public health emergency.
We know that she will be an outstanding leader as Ryan Health goes through this transition period. She will oversee the organization's day-to-day functions until a new President and CEO comes on board. Please join the Board and Staff in offering Dr. Lynch congratulations and your support in her role as Interim President and CEO.