News | Announcement
Focus On…The Year In Review with Brian McIndoe, President and CEO of Ryan Health
December 1, 2020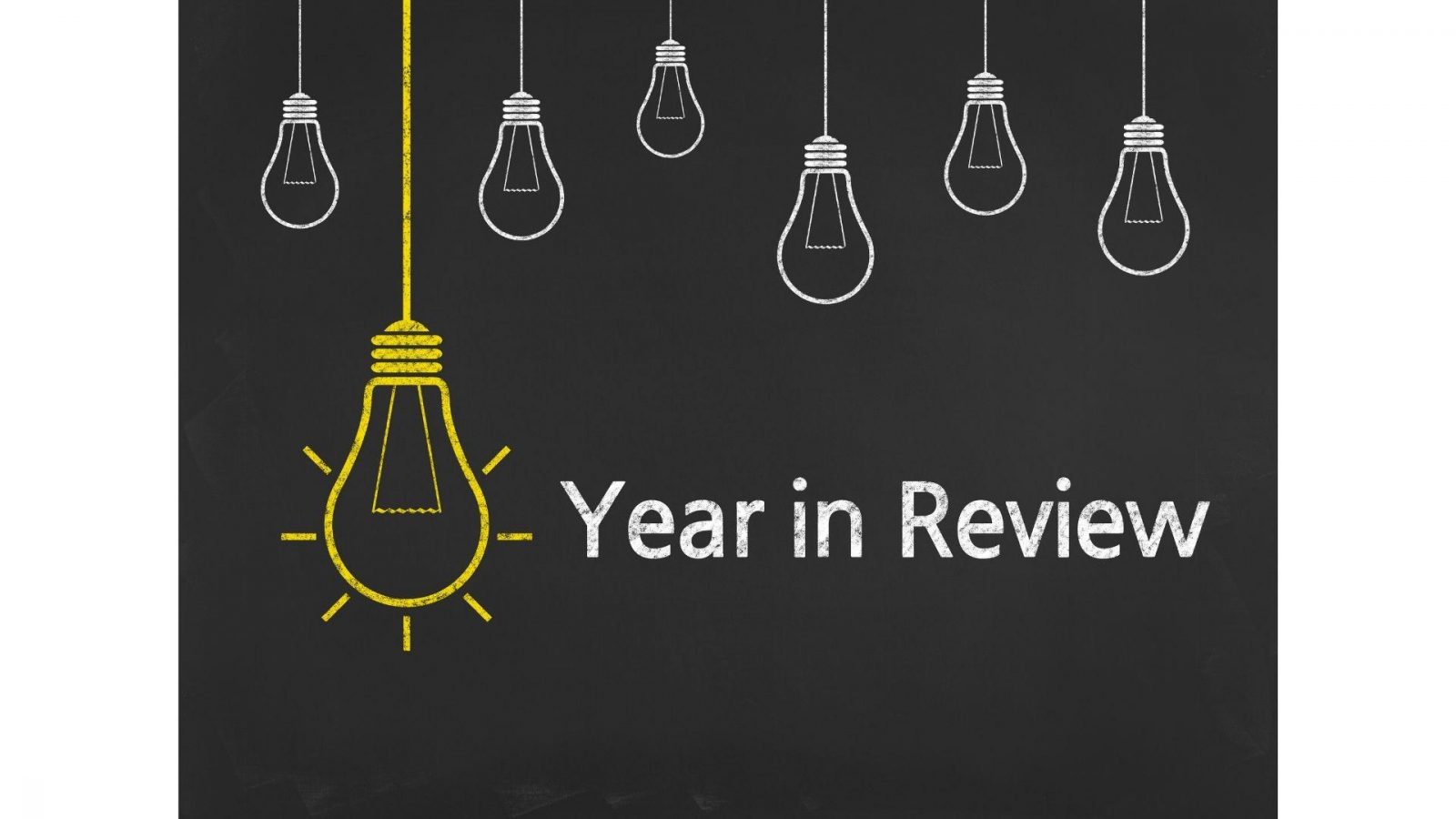 2020 has been a tough year. We all have learned how to live and work differently. We're dealing with health, economic, and racial crises. Many of you faced COVID-19 illness in your family, changes in your work, homeschooling for your children, and the isolation from not seeing extended family and friends.

At Ryan Health, we had to adapt to a changing environment, and we are so thankful that you adapted with us. As I reflect on 2020, here are some of the ways that Ryan Health worked hard to continue to be Here for You:
COVID-19: COVID-19 overshadowed everything this year. All of us at Ryan Health have been on the frontlines every day, fighting the new coronavirus as well as age-old diseases. It hasn't been easy. I must thank our staff, who have been working tirelessly. Their commitment and dedication to our patients, their health, their worries, and their well-being say more about them and their character than I can ever begin to recognize.
Covid-19 has changed the way we work. Our number one priority has always been to keep our patients safe and protected. At each center, more frequent cleaning and disinfecting of high touch areas have been scheduled, including tables, doorknobs, counter-tops, patient kiosk touch screens, and elevator buttons. All medical equipment is sanitized between every patient. We are practicing other safety precautions including social distancing, daily screening, and temperature checks to keep everyone safe.
COVID TESTING: Our Frederick Douglass center was used as a COVID-19 testing site in conjunction with the Office of Governor Andrew Cuomo and the New York State Department of Health. We were pleased to be able to dedicate one of our centers to the pandemic relief effort where we tested over 3,000 members of the community. More importantly, we were relieved when the rise in cases subsided, and we could put it back into use as a primary care health center for the community.
HERE FOR YOU COMMUNITY RESOURCE PLATFORM: In response to the pandemic, and the economic impact on our communities, we launched the Here For You online platform to help you find free resources and services for food, job training, housing, clothing and more. The platform addresses the factors that can have a negative impact on a family's health and well-being.
TELEHEALTH: In response to the shelter-at-home restrictions, we expanded our telehealth efforts, so we could continue to serve the community while practicing social distancing. Thank you to our patients who utilized telehealth — I recognize it was an adjustment for some of you. We're just glad we could deliver needed health care services in a new way during an uncertain time.
RACIAL INJUSTICE: In late spring, the murders of George Floyd, Ahmaud Arbery, and Breonna Taylor, among so many others, brought racial injustice issues to the forefront. Like you, I and our staff felt the need to speak out and put into place actions to dismantle systemic racism in our community. We called for the reform of our law enforcement infrastructure and the need to tackle racism head on. A crucial part of this work involves Ryan Health becoming an anti-racist and multicultural organization. We understand the road ahead may be hard, but we are committed to seeing this through.
BLACK LIVES MATTER: Ryan Health was founded on principles of social justice, which is why we believe health care is a right, not a privilege. We are working to make the social determinants of health — housing, hunger, employment, education, transportation, and the environment — more equitable to counter the racist biases inherently built into them. We know Black Lives Matter, and we stand in solidarity in the fight against racism.
RYAN HEALTH | WADSWORTH: In continuing to expand our reach into new communities to increase access to health care, we opened Ryan Health | Wadsworth in October. Serving Washington Heights and Inwood, our newest health center provides primary care, and is located on several bus and subway lines. Ryan Health | Wadsworth is our 19th location, including our health care centers, school-based centers, community health outreach centers, and our mobile health van.
There's so much more I could discuss, but I wanted to touch on some of the things that affected you and Ryan Health this year. 2020 has been a challenge, and it seems nearly everything is different. The holidays to are different this year, but when we finally say goodbye to 2020, I will always remember this as the year we learned how much we depend on each other.
Here's to your health and well-being today and into the future.