News | Announcement, Community
Join Us for National Health Center Week August 7-13
August 1, 2022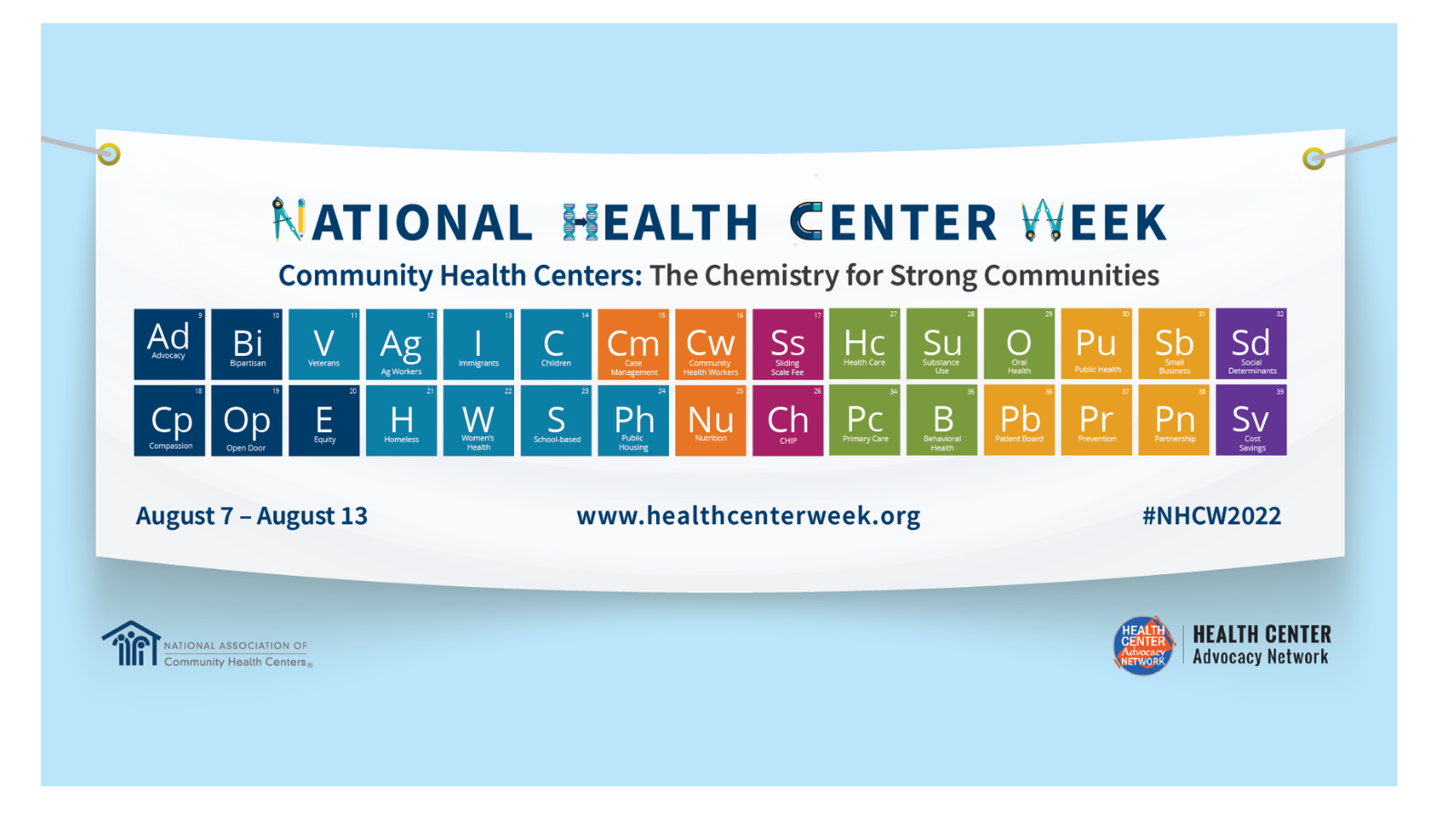 National Health Center Week is an opportunity for Ryan Health to celebrate YOU! All of our centers are participating in this annual nationwide event to raise awareness of the work community health centers do like Ryan Health. We'll be highlighting a wide range of our services as well as community resources that help maintain YOUR health.

"National Health Center Week is a great opportunity to highlight the work we do connecting people to healthcare and resources in the community," says Brian P. McIndoe, President, and CEO of Ryan Health. "Maintaining health can be a challenge, we want you to know there are support services in the community that can assist in your overall wellness."
Ryan Health's National Health Center Week Activities August 7-13
Monday, August 8, 10:00 AM - 2:00 PM: All Ryan Health Centers
We are hosting our first-ever Get Out and Get a Test Day. We will provide health screenings and COVID-19 at-home test kits at all our health centers. Think you know your health status? Be certain with a health screening!
In addition, at Ryan Health | Wadsworth (154 Wadsworth Avenue) we also will be offering COVID-19 vaccines and boosters.
Tuesday, August 9, Noon - 3:00 PM: Ryan Health | NENA (279 East 3rd Street)
Join us for our "Community Heroes" Resource Fair. We will celebrate the Lower East Side community heroes who offer services to our neighbors. In addition, COVID-19 vaccines, at-home COVID tests, and free health screenings will be available.
Wednesday, August 10, Noon - 4:00 PM: Ryan Health | Adair & Frederick Douglass (565 Manhattan Avenue)
It's the 4th annual Harlem Healthy Resource Fair. We'll provide health screenings and COVID-19 vaccines, and showcase community resources. Join us for music, refreshments, and giveaways! Harlem Health is being held in collaboration with Congressman Adriano Espaillat.
Thursday, August 11, 11:00 AM – 3:00 PM: Ryan Health | West 97th Street & Women & Children's (across from 110 West 97th Street)
We are hosting our first ever Here For You Fair. Here For You is our online community resource platform that offers information on hundreds of FREE services in New York — housing, food, transportation, child care, and more! We will provide health screenings, COVID test kits, community resources, a voter registration drive, and more. Meet representatives from some of Here For You's most popular sites!
Friday, August 12, 10:00 AM - 4:00 PM: Ryan Chelsea-Clinton (645 10th Avenue)
Join us for our 4th annual "Our Food Has Roots" Food and Movement Fest! We will give out fresh produce to the community alongside HK Community Cupboard volunteers. We're also once again featuring a gardening station with seeds, pots, soil, and gardening education for kids. Some of our community partners, such as Midtown Community Court and Midtown South Community Council, will have representatives and information available. And Shape-Up NYC is doing a dance demo!