News | Announcement, Community
Meet A Member of Your Care Team: Janice N. John-Lewis, DO, MPH
August 4, 2021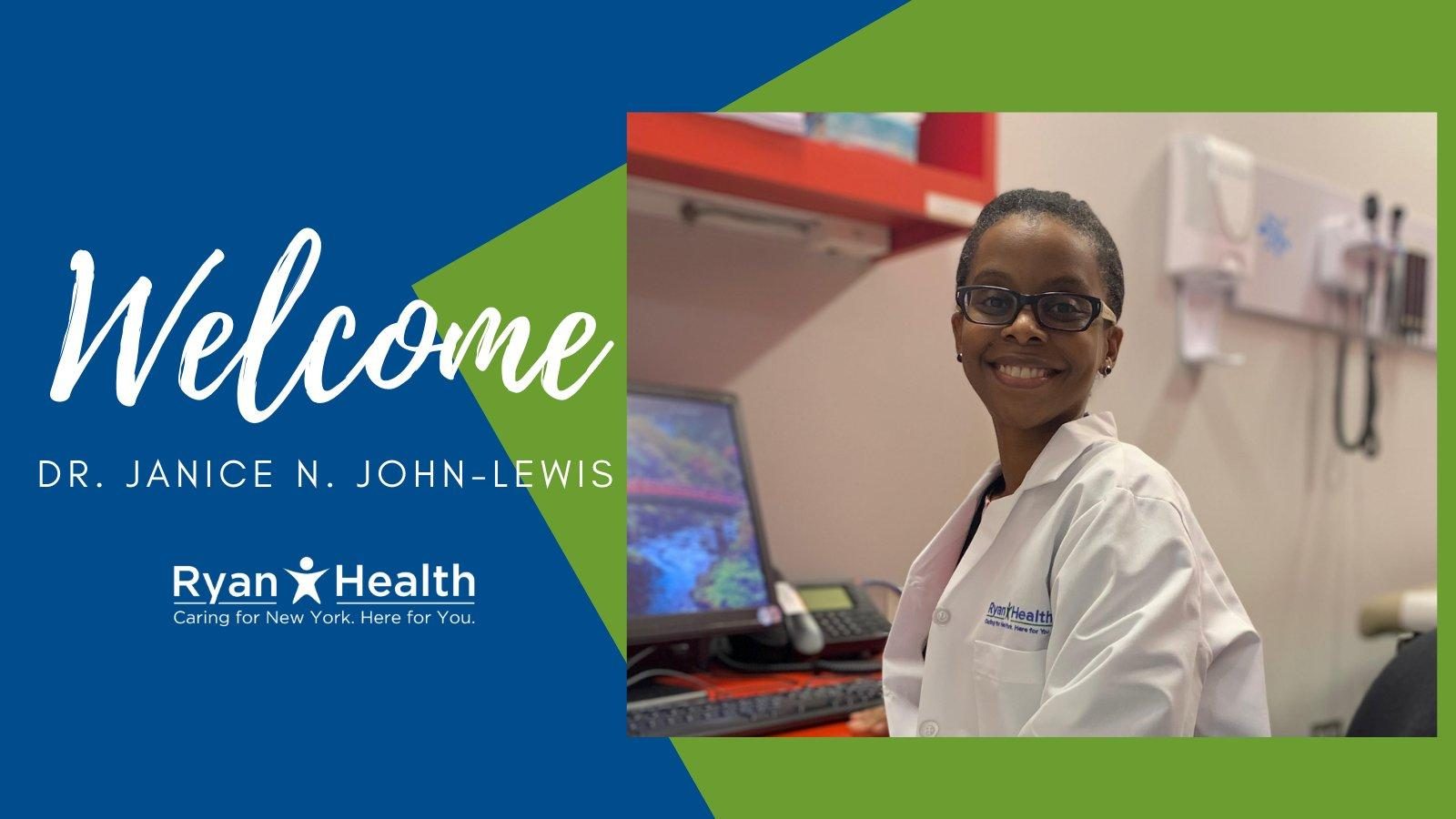 Dr. Janice N. John-Lewis is the newest pediatrician to join Ryan Health, based at Ryan Health | NENA. She received her Doctorate of Osteopathic Medicine from the Philadelphia College of Osteopathic Medicine in Philadelphia, PA, and her Master's in Public Health from Temple University in Philadelphia. She is Board certified in pediatrics.

Why did you become a pediatrician?
For me, working with kids has been a recurrent theme in my life ever since I was a kid. I was the babysitter, the bus monitor, the class monitor…working with kids has always brought me joy. Originally, I thought I wanted to do social work, but as I got older my interest in science, understanding how the body works, health promotion and disease prevention led me towards a career in healthcare. By junior high school I knew medicine was my calling.
A pathway was being laid out for me, and I followed it. I like the problem solving and investigating-you find that in medicine. Fundamentally, being a Pediatrician brings me happiness. I couldn't see myself doing anything else.
Pediatrics covers all ages up to adulthood. Do you have a favorite age group to work with?
Every pediatrician has the age group they prefer. Teenagers can sometimes be a little challenging, but when you're able to break through and connect with them it is extremely rewarding. I also love newborns, and 4-6 y/o children, they are starting to gain independence, expressing themselves a lot more, and tend to say whatever is on their mind.
Engaging with my patients at every age is important, you want to connect with them on things that they might find interesting or are important.
What brought you back to New York City?
I'm originally from here, and my family is here. The pandemic made me rethink a lot of the essentials of life. Not being able to see my loved ones and being away from my Church home for an extended period was tough. It was challenging not having access to my emotional support network. The pandemic made me stop and revaluate priorities and goals of life, which is what brought me back home.