News | Community
Recipe Ideas for WIC Users to Have a Great Thanksgiving Meal
November 18, 2022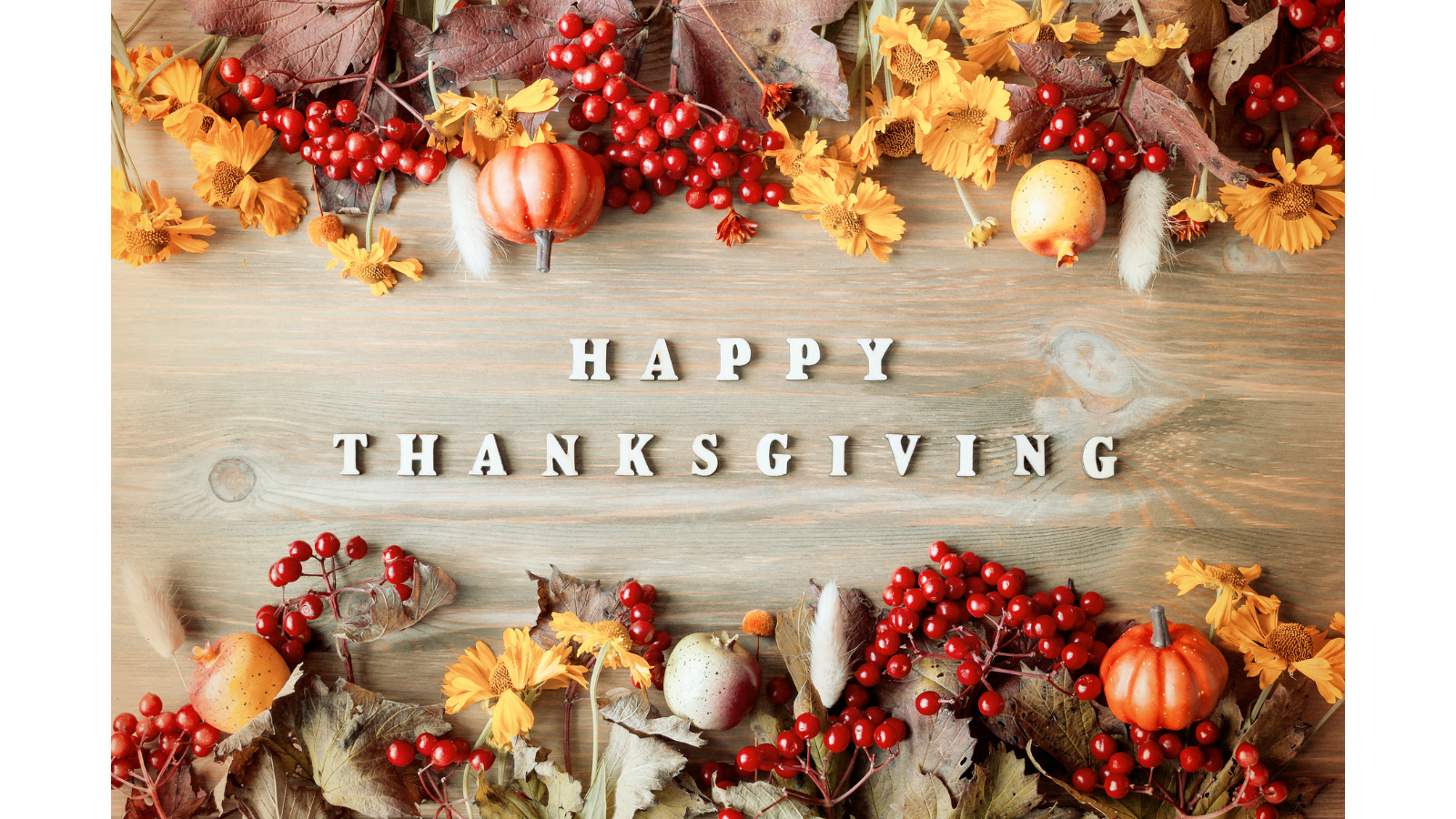 WIC is a supplemental nutrition program designed to increase access to essential nutrients during key periods in your life when the body needs increased amounts of certain vitamins, minerals, and other nutrients to stay healthy. WIC provides participants with electronic benefits to purchase foods such as eggs, dairy and non-dairy alternatives, fiber-rich grains and cereals, and fruits and vegetables that provide growing children, infants, and pregnant and postpartum women these important nutrients.

Is it possible to prepare a traditional Thanksgiving dinner using WIC resources?
While not "traditional" for all, this is a chance to start a new tradition! WIC benefits can be used to create an entire Thanksgiving meal if you replace the turkey with tofu (visit Tofu Turkey I Recipe (allrecipes.com) for the recipe). WIC participants can use their eWIC card to shop for ingredients to create homemade bread stuffing; sweet potato or white potato sides; pumpkin or other squash dishes; fresh cranberries; bean, and rice casseroles; and more!
What are some healthy substitutions for items like stuffing or pumpkin pie?
Healthy substitutions do not require eliminating these favorite dishes entirely. Box stuffing contains very high amounts of sodium and no fiber. This is a dangerous combination for most people, especially those with high blood pressure. So, to make it better -- simply make it yourself! Use toasted whole wheat bread cut into pieces, sauteed chopped celery and onions, and some low-sodium broth to moisten, and bake or cook on the stovetop! If you must use boxed stuffing, avoid it, or go light on the gravy.
As for pumpkin pie, if making it yourself is an option, try substituting white flour with whole wheat for the pie crust and use light cream instead of heavy cream. Skip the whipped topping or add just a small amount. Also, remember to share your pie with friends and family to avoid eating too much of it yourself.
Are there specific foods associated with the holiday I should either focus on or avoid if I'm pregnant or breastfeeding?
Raw or undercooked foods such as eggs, sushi, unpasteurized juice, soft cheeses, and deli meats may contain high amounts of harmful bacteria. These can be very dangerous for pregnant women and young children. It is best to avoid these foods. If you plan to eat sandwich meats, be sure to make them very hot before eating. Also, sodium can be very problematic for pregnant women. That's why, it is important to eat more fruits and vegetables than fast foods or other prepared packaged foods that contain a lot of salt.
On the plus side, some traditional holiday foods are good for you. Roasted pumpkin; acorn, butternut, and spaghetti squashes; boiled whole cranberries; and Brussels sprouts are great ways to add vitamins, minerals, and fiber to support good health. And turkey provides a low-fat, high-protein delicious alternative to red meat. Eating these holiday foods not only adds new flavors to the diet but possibly new nutrients as well.
Can I shop at a farmer's market for fresh vegetables, or do I have to stay at the grocery store on WIC?
Every year from June through November, WIC participants over the age of six months can claim $25 per season in farmer's market checks that can be used only at farmer's markets. These booklets were available for distribution from our WIC office through September 30th but can be used to shop until November 30th at farmer's markets throughout New York State. These checks provide an additional resource for WIC participants to get seasonal produce from New York State farms. You can also use the checks to buy fresh herbs.
Since the pandemic began in 2020, Congress has increased the benefit amount for fruits and vegetables for each person on the program. The allocation for a child is now $25 per month, $44 per month for pregnant women, and $49 per month for breastfeeding women. WIC fruit and vegetable vouchers can only be used at WIC-authorized stores and farmer's market checks can only be used at farmer's markets.
Can you provide some recipes for tasty dishes my family will love?
Visit the WIC Works website for a host of recipes you can make that include WIC foods.
Delicious Heart Healthy Recipes | WIC Works Resource System (usda.gov)