Press Release
Ryan Health Appointments Rashanna Lynch, MD as Chief Medical Officer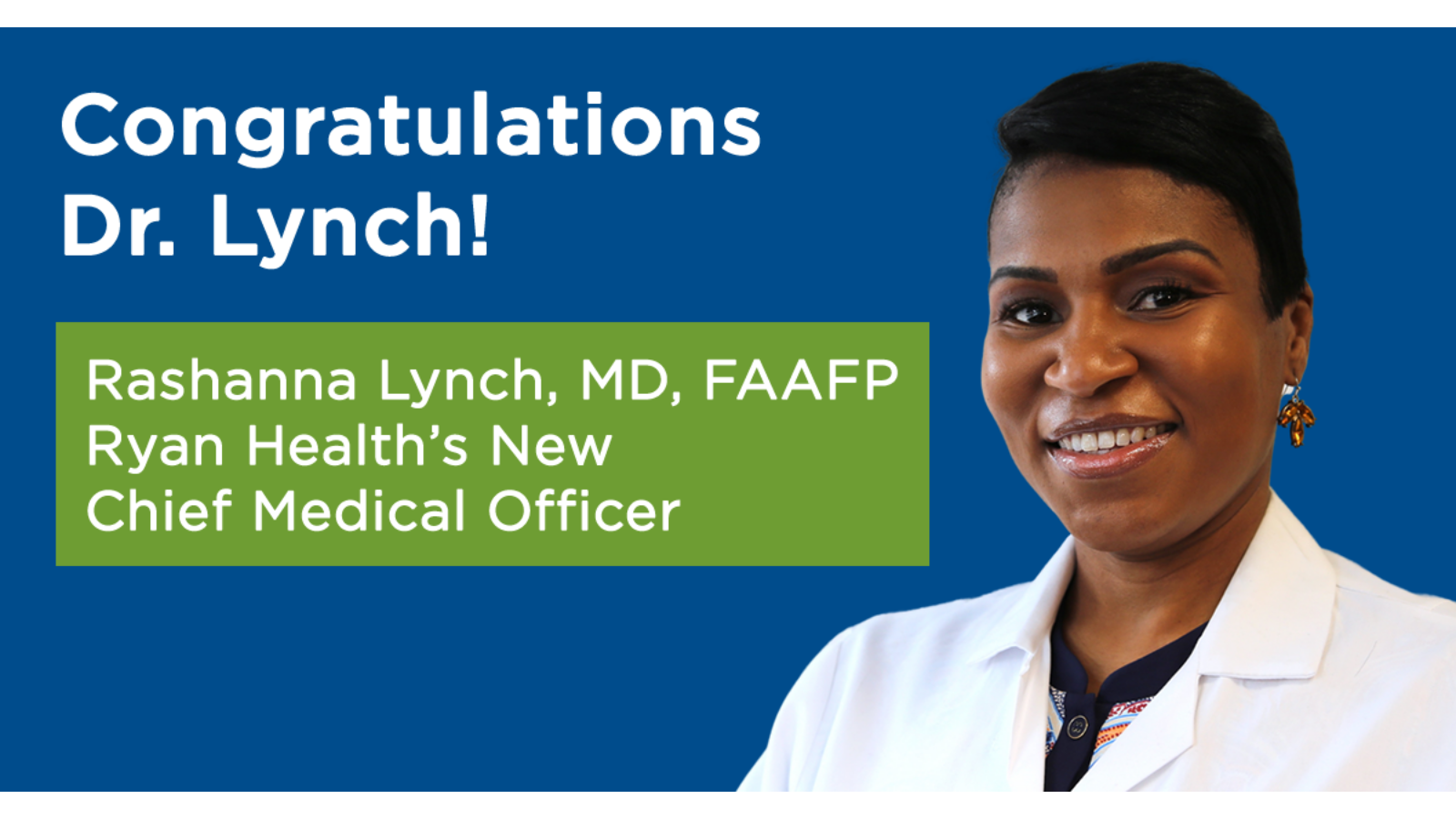 NEW YORK — Ryan Health, a mission-driven network of community health centers in New York City, has appointed Rashanna Lynch, MD as Chief Medical Officer (CMO). Dr. Lynch has served as Medical Director at Ryan Health | West 97th Street for the past two years and as Interim CMO since October 2021.

"Dr. Lynch has a wealth of experience in Family Medicine and has demonstrated her dedication to her patients and staff," said Brian P. McIndoe, MPH, President and Chief Executive Officer of Ryan Health. "Throughout her tenure at Ryan Health, her steady leadership and superb clinical skills have set a high standard for providing quality care that results in better health outcomes for our patients."
Dr. Lynch was appointed Medical Director of Ryan Health | West 97th Street in July 2020, after serving as Associate Medical Director since August 2016. Dr. Lynch joined Ryan Health as a primary care physician in February 2014. Prior to Ryan Health, Dr. Lynch was a primary care physician at Metropolitan Family Health in Jersey City, NJ.
As CMO, Dr. Lynch will direct Ryan Health's clinical functions, including overseeing medical staff, developing and planning health services, and achieving clinical quality goals. She will establish, implement, and enhance the highest standards of professional medical care for patients, and provide medical leadership in identifying and implementing ambulatory care services that meet the needs of Ryan Health's patient population and the communities we serve.
"I'm thrilled to continue my work at Ryan Health in this new role," Dr. Lynch said. "We have made great strides in bringing health care to underserved communities throughout New York City, even during the pandemic. I look forward to ensuring that Ryan Health furthers its mission of delivering exceptional primary and specialty care to our city's deserving individuals and families."
Dr. Lynch received her Medical Degree from the Medical University of the Americas in the West Indies and a Bachelor of Science in Biological Sciences from the University of Maryland at College Park. As a resident, she trained in the Family Medicine Program at UMDNJ in New Jersey.
About Ryan Health

Ryan Health (formerly The William F. Ryan Community Health Network) is a Federally Qualified Health Center (FQHC) based in Manhattan that has been providing high-quality, comprehensive and affordable primary care to New York's diverse and underserved communities since 1967. Ryan Health's tagline, "Caring for New York. Here for you." unites its network of 19 not-for-profit sites. These include seven community health centers, seven school-based centers, four community outreach centers, and a fully-equipped mobile medical van, which together share a common mission, supported by the founding principle that healthcare is a right, not a privilege. Ryan Health's staff of nearly 500 play an integral role in caring for over 50,000 patients annually. Ryan Health is a proud recipient of federal grants to support its projects and programs. For more information about this funding, please visit our website at www.ryanhealth.org.