News | Announcement
Focus On…Vaccinating 5 to 11-Year Olds for COVID-19 with Brooke A. Trenton, MD, Medical Director, Ryan Health | Women & Children's
November 10, 2021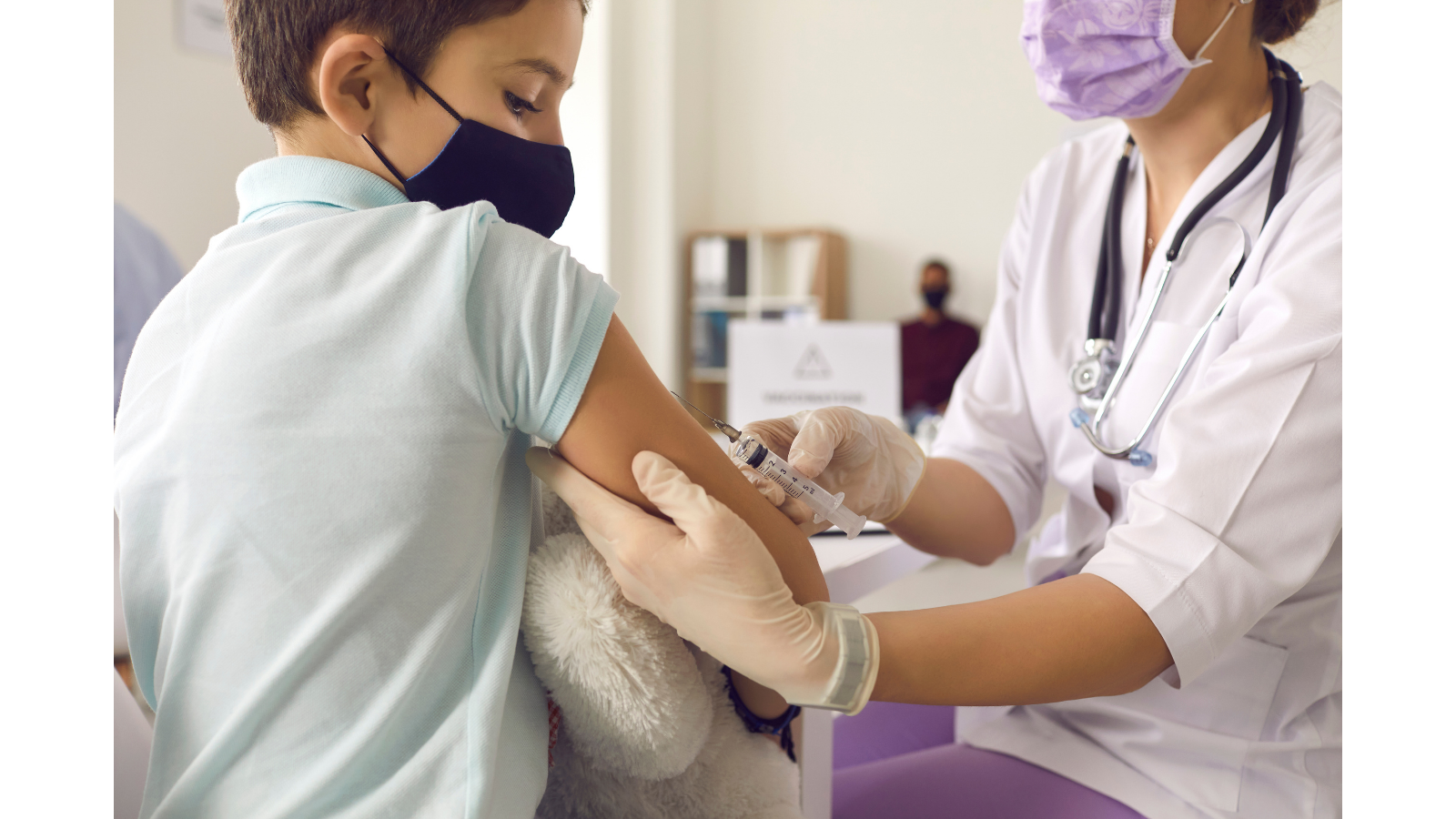 The Centers for Disease Control and Prevention (CDC) has just recommended the Pfizer COVID-19 vaccine for kids ages 5 to 11. Ryan Health is offering these vaccines now at all of our community health center locations, as well as at our school-based centers.
We have already been offering COVID-19 vaccines for adults and kids ages 12 to 18. The 5 to 11 age group also receives a two-shot series, given three weeks apart, although the dosage size is about 1/3 the size of the adult dose. That's what the clinical trials have been studying, and what the Food and Drug Administration (FDA) and CDC authorized.
This is an important step in moving us forward. It's recommended that everyone receive the COVID-19 vaccine. Only those very few people who have a severe reaction to the components of the vaccine should not get it. Your provider can provide more information about that if you think your child is one of those individuals.
The Pfizer COVID-19 vaccine for kids protects against COVID-19 illness, hospitalization and death. Children ages 5 to 11 getting vaccinated may feel the same slight side effects as older people. That could be a sore arm or achiness for a day or two. That's a good sign that your body's immune system is doing its job and creating antibodies against COVID-19.
Getting kids vaccinated is important for their mental health, too. This has been a traumatic period for kids, who have been kept from school and seen major changes in their young lives. Anxiety and depression numbers are up, but fortunately teachers and parents are aware of it. Many are bringing their kids in for counseling.
In addition to getting this age group vaccinated for COVID-19, parents should take the opportunity to schedule check-ups if your kids haven't had one recently. Check-ups allow us to review the wellness of the body and well-being of the family.
It's also a good time to get a flu shot, which you can do the same time as your COVID-19 shot. The flu vaccine is recommended for everyone age six months and up. But if there is a baby in the household who is less than 6 months, the best way to protect them is to have everyone else in the house vaccinated. The earlier you can get a flu shot this year the better. Early expectations are that the flu will be particularly strong this year, after being underground last season while everyone was stuck at home. The COVID-19 vaccine does not protect against the flu.
We want you and your family to be healthy heading into the winter season. Don't delay getting vaccinated for COVID-19 and the flu, no matter how old you are.