News | Announcement, Community
COVID-19 Vaccines Now Avaible for Everyone 6 months and up
November 1, 2022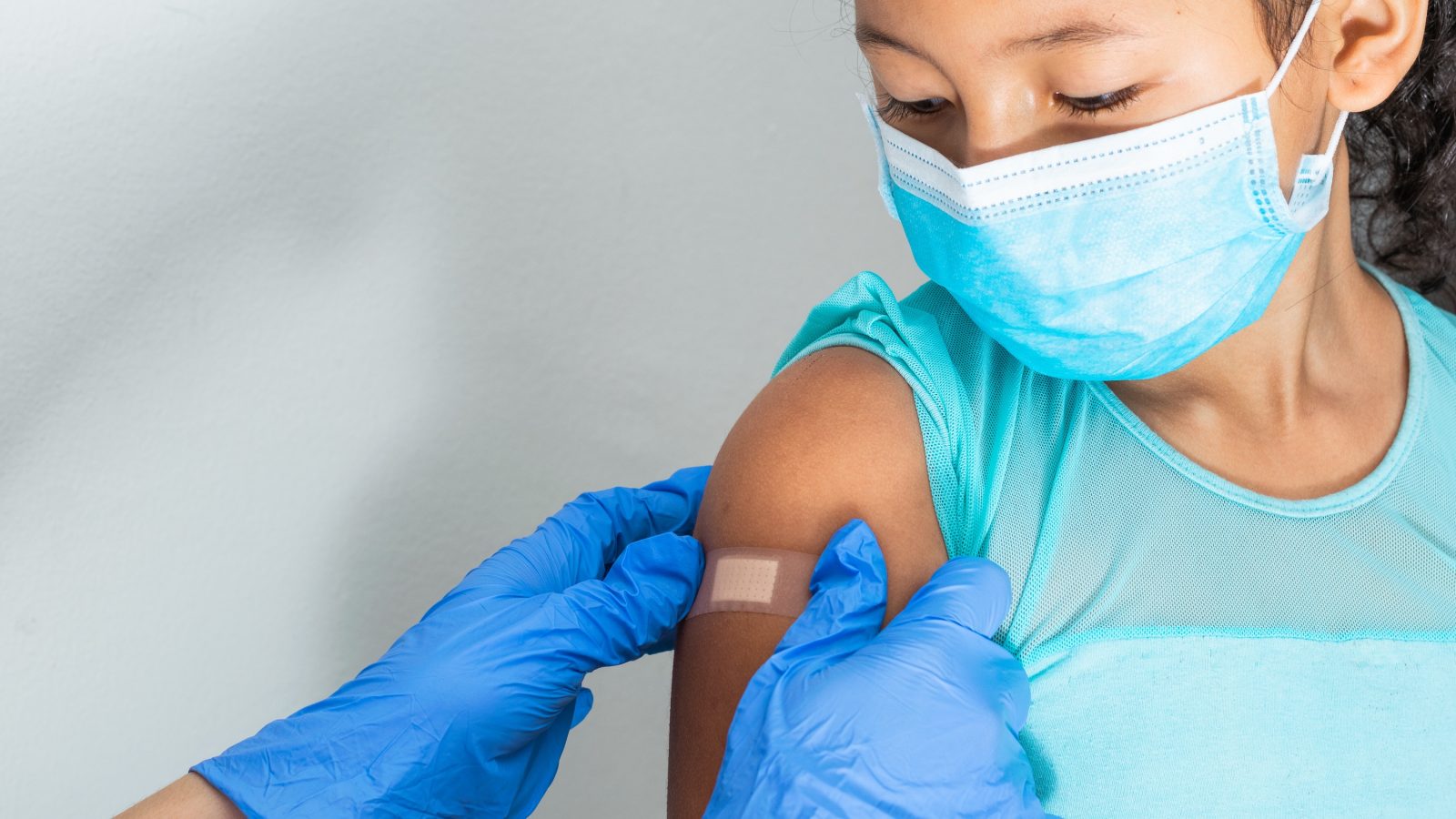 COVID-19 vaccines are now available for children ages 6 months and older. The vaccines will help your child develop immunity and provide them with protection against severe illness and death from COVID-19. Children may experience similar side effects of vaccination as adults, with usually mild effects lasting one to two days.
The more contagious variants of COVID-19 that have been spreading have caused some children to get sick, be hospitalized, and die. The best way to protect your child is to get them vaccinated as soon as possible.
Getting a COVID-19 vaccine can help protect children ages 5 years and under from getting COVID-19, including the following benefits:

Vaccinating children can help protect family members, including siblings who are not eligible for vaccination and family members who may be at increased risk of getting very sick if they are infected.
Vaccination can also help keep children from getting seriously sick even if they do get COVID-19.
Vaccinating children ages 5 years and older can help keep them in school and help them safely participate in sports, playdates, and other group activities.
Vaccination of children with prior infection is recommended to prevent severe disease and future infection.
We encourage our pediatric patients to receive the COVID-19 vaccine to protect themselves, their families, and the community.
For the 6-month to 5-year age group, all of the Ryan sites will be offering one or both of the COVID-19 vaccine types:

Moderna vaccine for children ages 6 months up to and including 5 years (2 doses, administered 4 to 8 weeks apart).
Pfizer vaccine for children ages 6 months up to and including 4 years (3 doses, with the first two doses administered 3 to 8 weeks apart, followed by a third dose at least 8 weeks after the second dose).
For Children 5 years old and older:
Children 5 years of age and older are eligible for the two-dose Moderna and Pfizer vaccines that have already been authorized and available for children 5 years and older.
Children 5 years of age and older who are moderate to severely immunocompromised should receive an additional dose of the Moderna and Pfizer vaccines at least 28 days after the final dose (second dose) of their initial, primary vaccine series.
New Updated COVID-19 Boosters

The Centers for Disease Control and Prevention (CDC) released new recommendations for individuals to receive a new updated COVID-19 booster. The newly updated booster, also known as a bivalent vaccine, protects against the Omicron BA.4 and BA.5 variants that are more transmissible and immune-evading.
The new recommendations state individuals ages 12 years and older receive an age-appropriate updated booster dose at least two months after completing primary vaccination with any FDA-authorized/approved COVID-19 vaccine, or at least two months after receipt of a recent booster dose of any FDA-authorized or approved COVID-19 vaccine.
The specific recommendations by age group are as follows:
The bivalent Moderna booster dose is recommended for use in individuals ages 6 years and older.
The bivalent Pfizer-BioNTech booster dose is recommended for use in individuals ages 5 years and older.
Booster Shot Information

At least one vaccine booster shot is now recommended for everyone 5 and older who is fully vaccinated. Some people may prefer the vaccine type that they originally received, and others may prefer to get a different booster. The CDC's recommendations now allow for this type of mix-and-match dosing for booster shots. Individuals who received a Pfizer-BioNTech or Moderna COVID-19 vaccine are eligible for a booster shot 5 months or more after their initial series.

A second booster shot is also recommended for:
All people who are 50 and older.
People who are 12 to 49 who are moderately or severely immunocompromised.
People who are 18 to 49 and received a primary and booster dose of the Johnson & Johnson vaccine.
Initial COVID-19 Vaccine

Ryan Health is distributing the Moderna, Pfizer, and Johnson & Johnson vaccines for COVID-19 based on availability. We are encouraging everyone to take the vaccine when it is available for you. As per New York State Guidelines, New Yorkers 12 and older are eligible to get the vaccine. At the time of your vaccination, you will be given an appointment to return for your second dose.

Schedule your appointment today for a new booster to protect you against the BA.4 and BA.5 variants. Appointments are available through the online scheduler or by calling 212-749-1820 to make an appointment
Parents interested in having their children vaccinated at one of our school-based health centers can email us at school@ryanhealth.org to schedule an appointment.

Once your appointment is scheduled, New York State requires you to complete the following survey: https://vaccineform.health.ny.gov.