News | Announcement, Community
Ryan Health | Women and Children's: "This Feels Like a Place You Want To Be"
January 30, 2023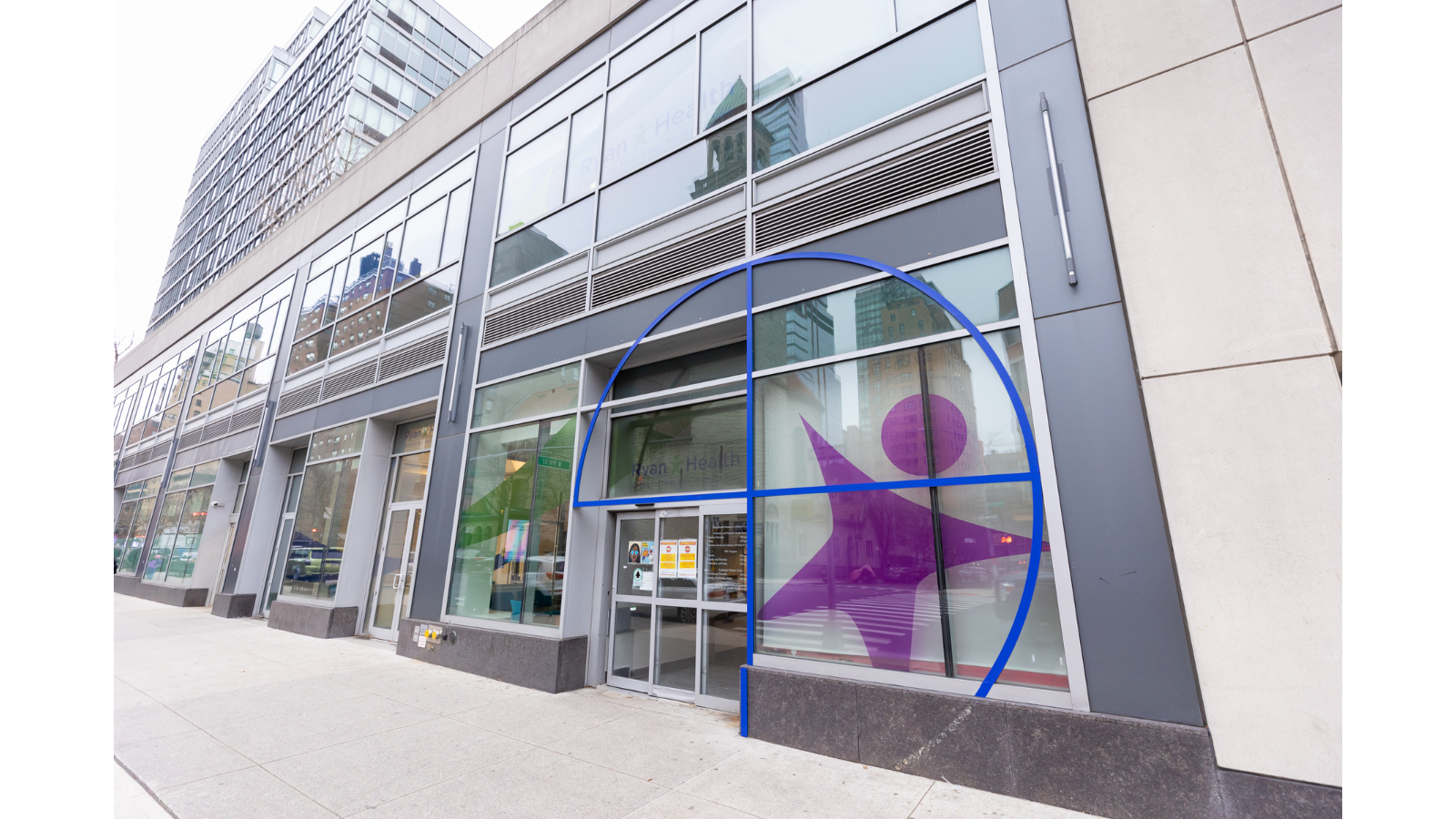 The wait is over, and it was worth it! The renovation and expansion of Ryan Health | Women and Children's is complete! The result is a bright, open, and welcoming center that truly is a joy for patients and staff.

"The space feels lighter, brighter, and contemporary," says Valentine Hernandez, Executive Director of Ryan Health | Women & Children's. "It's more welcoming for children. This feels like a place you want to be."
There's so much to love here. What can you expect when you visit Ryan Health | Women and Children's? Patients take the elevator to the renovated second floor. There you'll find a beautiful new waiting area with playful graphic designs on the walls.
"The wall graphics evoke joy, and the waiting area feels more like home with new comfortable furniture," explains Hernandez. There's a new reception desk and new access doors for added security for patients and staff.
Behind those doors are new and expanded exam rooms and workspaces. Many of the exam rooms have a wall of windows that fills them with warm natural light. Importantly, the exam rooms are bigger to accommodate strollers and seating for other family members during the visit.
All the new equipment is mobile, so your providers can input and receive up-to-the-minute information about your care. You'll also find you have better access to your care team while you're here. Workstations and workspaces are carved out throughout the floor. That allows the team — providers, nurses, and medical assistants — to have a greater presence to coordinate your care more easily during your visit.
The new layout also ensures smoother movements of people and equipment. For instance, there are nooks for medical mobile equipment so they're not in the hallway but are still easily accessible. The more linear design invites a free flow of activity.
Women's health services are also expanding at Ryan Health | Women and Children's. All specialty gynecological services and surgical procedures will move from Ryan Health | West 97th Street to Women and Children's. In addition, seven practitioners who supervise clinical practice will join Women and Children's to oversee our resident providers.
There are also renovations you won't see but will know are there. For instance, Ryan Health | Women and Children's infrastructure has been upgraded throughout. That means new mechanicals and plumbing. The building is more energy efficient.
"The most compelling aspect of the renovation is that we're using the whole space more intelligently," says Hernandez. "It looks better, it feels better, and patients will recognize how much smoother the care process will be."
To book an appointment in this new beautiful space, use our Online Scheduler. If you are pregnant or think you are pregnant, please call for an appointment at 212-749-1820.