News | Community
Ryan Health's Sexual Health Teen Clinic is an Adult-Free Zone
May 30, 2023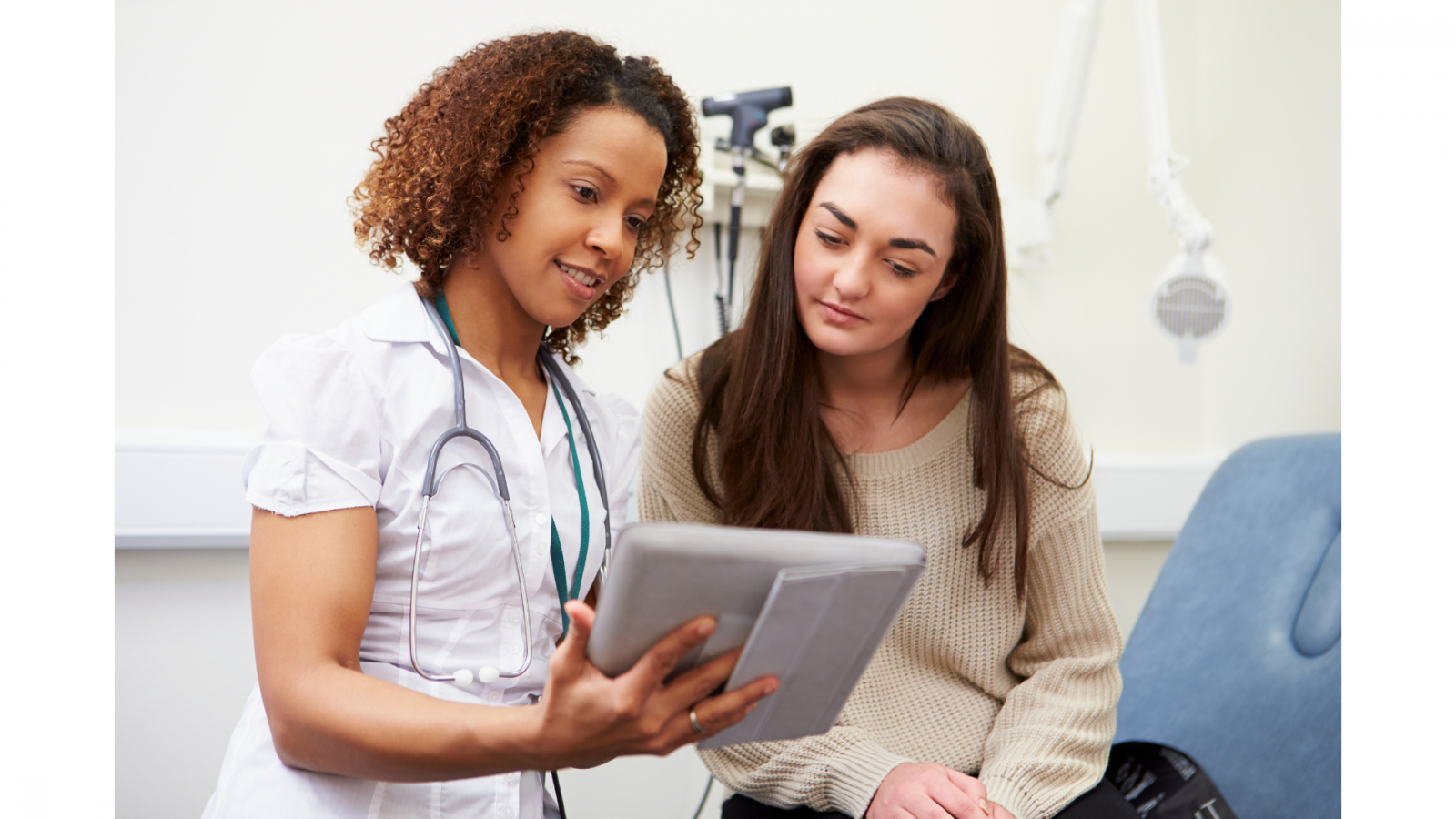 Are you a teen who wants to discuss reproductive health or sexual health? Do you need birth control pills or emergency contraception? Are you concerned you have a sexually transmitted infection (STI)? Then Ryan Health's Teen Clinic is the confidential, no-adult zone for you!

We know asking questions or looking for help isn't easy. And we know you can't always ask your parents or other adults. That's the reason for our Sexual Health Teen Clinic, which has scheduled appointments every Wednesday from 3:20 pm to 5:40 pm at Ryan Health | Women and Children's. The Teen Clinic was launched earlier this year and is open to anyone aged 13 and up.
"Teens can come in anytime without a parent for any type of reproductive service," says Arleigh Salce, CPNP-PC, a Pediatric Nurse Practitioner at Ryan Health | Women and Children's who staffs the Teen Clinic. "PrEP, emergency contraception, STIs, birth control, or just your general health — we're here for you."
And because Ryan Health values your privacy as much as you do, after 4:30 pm on Wednesdays, we strive to be sure there are no other adults in the clinic. There are no other provider visits offered, and our security staff will stop adults from entering the space. We want it to be an adult-free zone so that you can speak confidentially.

You will need an appointment in most cases, which you can make by calling 212-749-1820. Walk-ins may be available, but that depends on how busy the clinic is. Our providers want to be able to spend time with you to answer your questions and be sure you have the information you need to protect yourself, whether you are sexually active or just thinking about it.
For follow-up information and appointments, we'll contact you directly via phone or text.
"I prefer to text teens, it's more relaxed," Salce says. "Most patients leave the Teen Clinic with a follow-up appointment scheduled. We try to work with the teens and contact them via text or call on their personal cell phones. We know teens are always glued to their phones!"

Importantly, you do not need to be an existing Ryan Health patient to visit the Sexual Health Teen Clinic.
Most teen girls are looking for birth control or information about birth control options, like IUD insertions or hormonal implants. They usually come alone, but we encourage them to have a friend with them, especially if they are having an insertion and may need help getting home or just moral support.
Most boys who come in are looking for STI testing or for Plan B for their partners for emergency contraception. We always encourage our patients to follow up so we can be sure they are acting on the information we provide or using their medications properly.
To ensure privacy, the Sexual Health Teen Clinic has birth control and other STI prescriptions onsite, so you can avoid using your pharmacy. We'll ensure you have enough supply to keep you safe.
"Surprisingly, there is a lot of resistance to using birth control because there is a ton of misinformation about it on Tik Tok," Salce says. "We need to debunk those myths that are causing people to be hurt. That's why this Clinic is so important."
———
You do not need to be a Ryan Health patient to make an appointment for the Sexual Health Teen Clinic by calling 212-749-1820.