News | Announcement, Community
Depression Can Happen To Anyone
October 1, 2019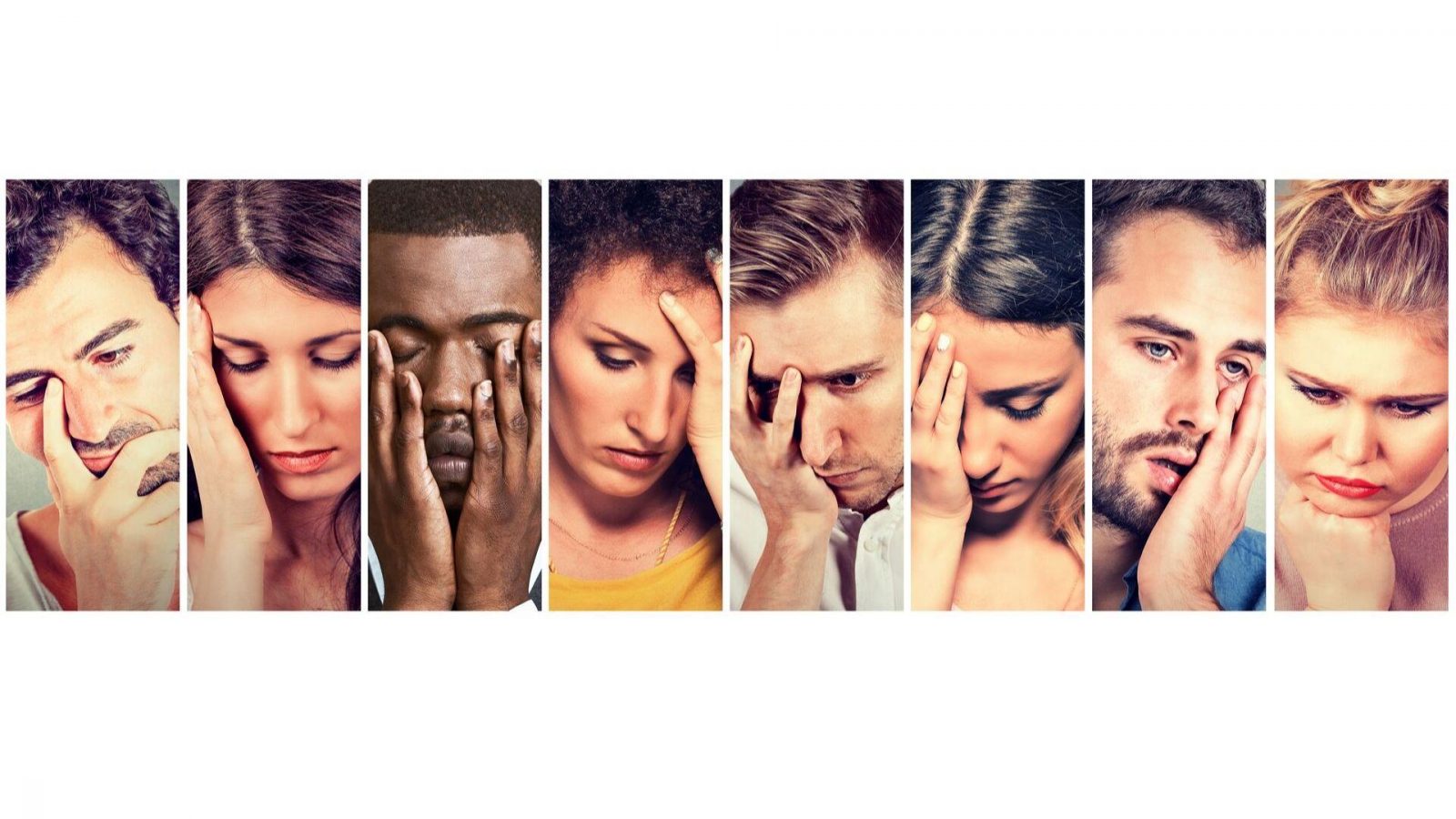 Everybody gets depressed at some time or another. It can be triggered by events, life situations, or even the weather. When you're depressed you might feel down or hopeless, like you can't or don't want to do things that you normally enjoy. You might experience low self-esteem, loss of concentration, or difficulty accomplishing simple tasks. Depression is normal and is a part of life.
On the other hand, clinical depression is when you have some or all of these symptoms in high intensity, and they really impact your life, occur most of the time, and last two or more weeks. Depression is often accompanied by anxiety, which is worried, preoccupied thinking about one or many things, that you cannot control. Anxiety can be overwhelming.
Sometimes people take drugs and/or alcohol to cover up the pain of depression. The best thing that you can do about depression is to identify it, talk to your provider, and treat it.
Tell your provider if you have a personal history or family history of mental illness or addiction;
Educate yourself about early warning signs of addiction; and
Monitor your substance use responsibly.
At the extreme, a serious symptom of depression is suicidal thinking. See our story on Suicide Prevention from last month.
Screening and detection of depression can take place in the primary care setting when you come in for a regular scheduled appointment. Ryan Health routinely screens patients for depression through a simple questionnaire that can assess low-levels of interest or pleasure in doing things, or feeling down or hopeless.
Ryan Health's Behavioral Health Integration (BHI) team is on-site, which means that if you do have depression, a therapist is available to screen for further symptoms and then make a plan of care. Therapists work in collaboration with your referring primary care provider to develop your plan of care.
Your provider may recommend that you engage in therapy to learn how to cope with stress and talk to somebody about your problems and feelings. We use talk therapy to identify and cope with negative thoughts and to problem-solve. When people are depressed or anxious, it can be more difficult to solve problems. Talking in therapy can help identify problems and brainstorm solutions, and create a plan. We also teach coping skills like relaxation techniques, mindfulness, deep breathing, and thinking positively. We help people learn how to use these skills in their daily lives.
Your primary care provider may prescribe anti-depressants if necessary. Not everyone needs to take medication for depression, but it could help some people feel better and alleviate some of their symptoms.
If you need help with depression and you have a primary care appointment coming up, talk to your provider about how you are feeling. Having depression is just as much a part of your health as diabetes or high blood pressure. If you have recently seen your provider and would like a referral for an appointment for the Behavioral Health Integration team who works directly with your provider, it's easy to set up. You can use the online Patient Portal to ask your provider for a referral or call 212-749-1820. For individuals with chronic depression, a form of long-term depression, please contact our Emotional Wellness Center.
Of course, if you are having urgent thoughts of hurting yourself for somebody else, you should call 911 or go to your local emergency room.
National Depression Screening Day on October 10 is a great reminder of the impact depression can have on your life, or the life of someone you know. It's important to know that you can get screened anytime throughout the year at Ryan Health. Help is close by.
What are some tips for coping with or preventing depression?
Engaging in self-care such as:
Scheduling positive activities, preferably social or physical
Talking to family and friends
Doing things you like
Sleeping and eating well
Meditation and mindfulness
Exercise, including light physical activity
Belonging to a community, whether it is spiritual or otherwise
Take medications as prescribed, even "health" medications
Engaging in positive thinking
Be creative: coloring, creative writing, or journaling, for example.
Ask for help when you need it
Contributed by Jenny Mariaschin, LCSW Social Work Supervisor, Ryan Health | West 97th Street